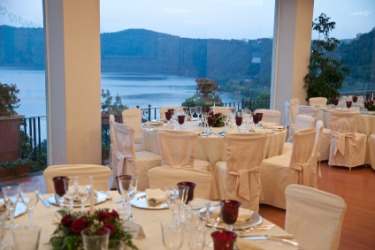 Tables set for a lavish party.
adjective
The definition of lavish is very generous or abundant.

An example of lavish is a party that has an excess of food and drink.
---
lavish
very generous or liberal in giving or spending, often extravagantly so; prodigal
characterized by abundance, luxuriance, splendor, etc.: a lavish wedding reception
Origin of lavish
from Middle English
lavas
, abundance from Middle French from Old French
lavasse
, torrent of rain, probably from
laver
, to wash: see lave
to give or spend generously or liberally: to lavish time and money on pets
---
lavish
adjective
Characterized by or produced with extravagance and profusion: a lavish buffet. See Synonyms at profuse.
Immoderate in giving or bestowing; unstinting: The critics were lavish with their praise.
transitive verb
lav·ished, lav·ish·ing, lav·ish·es
To give or bestow in abundance; shower: lavished attention on his customers.
To give something in abundance to: "The aides began lavishing him with kindnesses" ( Kay Marie Porterfield )
Origin of lavish
Middle English
laves
probably from
Old French
lavasse
downpour
from
laver
to wash
from
Latin
lavāre
; see
lave
.
Related Forms:
---
lavish

---