skimp

skimp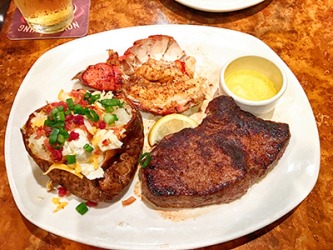 Not wanting to skimp on toppings, the diner ordered the loaded baked potato to go with her surf and turf meal.
verb
Skimp is to use less of something than you should, such as less effort, money, time or energy.

An example of when you skimp is when you cut corners on your marketing budget and spend less money than everyone suggests.
---
skimp
scanty
Origin of skimp
probably altered from scrimp
to give or allow too little; be stingy
to keep expenses very low
to do poorly or carelessly
to be stingy in or toward; specif., to make too small, too short, etc.
---
skimp
verb
skimped, skimp·ing, skimps
verb
transitive
To deal with hastily, carelessly, or with poor material: concentrated on reelection, skimping other matters.
To provide for or supply inadequately; be stingy with: accused them of skimping defense funding.
verb
intransitive
To be stingy or very thrifty.
adjective
Scanty; skimpy.
Origin of skimp
Obsolete
skimp
scanty
perhaps from alteration of
scrimp
---
skimp

Adjective
(comparative more skimp, superlative most skimp)
(dated, UK, dialect or US, colloquial) Scanty.
Noun
(plural skimps)
A skimpy or insubstantial thing, especially a piece of clothing.
(in the plural, colloquial) Underwear.
---