dim
[

dim

]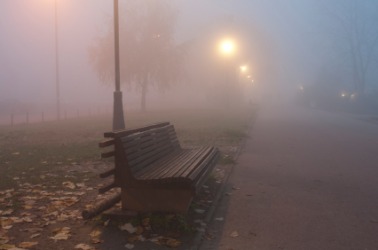 A dimly lit street.
adjective
The definition of dim is not bright, somewhat dark or unclear.

An example of something dim is a fading light.
noun
Dim is defined as headlights on a low beam.

An example of a dim is a low level headlight beam on a car.
verb
Dim means to make or become darker.

An example of dim is to lower the lights.
---
dim
adjective
dimmer, dimmest
not bright; somewhat dark
not clear or distinct in character; lacking definition, distinction, strength, etc.
without luster; dull
not clearly seen, heard, perceived, or understood; vague
not clearly seeing, hearing, understanding, etc.
not likely to turn out well: dim prospects

Informal

lacking intelligence; stupid
Origin of dim
Middle English ; from Old English akin to Old Norse
dimmr
, dark ; from Indo-European base an unverified form
dhem-
, to be dusty, misty from source damp, German
dunkel
, dark
transitive verb
dimmed, dimming
to make dim
to make seem dim, as by comparison
to turn (headlights) down by switching from high to low beam
intransitive verb
to grow dim
noun
Archaic

dim light; dimness; dusk
headlights on a low-beam setting
take a dim view of
to view skeptically, pessimistically, etc.
---
dim
adjective
dim·mer
,
dim·mest
a. Lacking in brightness: a dim room.

b. Emitting only a small amount of light; faint:

a dim light bulb.

See Synonyms at

dark

.

Lacking luster; dull or subdued: dim, faded colors.
Faintly or unclearly perceived; indistinct: a dim figure in the distance; dim, far-off sounds.
Lacking sharpness or clarity; vague: a dim recollection; only a dim idea of how the machine worked.
Weak or diminished; feeble: dim eyesight; a dim hope.
Negative, unfavorable, or disapproving: a dim future in store; takes a dim view of gambling.
Dull or slow-witted: "

[She]

had always seemed rather dim and vacant" (Mary V. Dearborn).
tr. & intr.v.
dimmed
dimmed
,
dim·ming
,
dims
To make or become dim.
noun
a. A parking light on a motor vehicle.

b. A low beam.

Archaic Dusk.
Origin of dim
Middle English, from Old English.
Related Forms:
abbreviation
dimension
diminished
diminuendo
diminutive
---
dim
---
dim - Computer Definition
---