action

ac·tion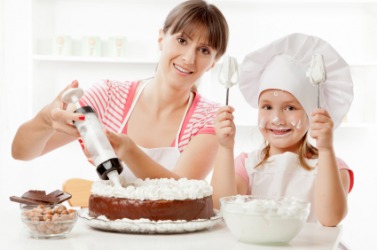 Making a cake is an action.
noun
The definition of an action is something that is done or performed.

Performing a skit and baking a cake are each an example of an action.
---
action
the doing of something; state of being in motion or of working
an act or thing done
[pl.] behavior; habitual conduct
habitual activity characterized by energy and boldness: a man of action
the effect produced by something: the action of a drug
the way of moving, working, etc., as of a machine, an organ of the body, etc.
the moving parts or mechanism, as of a gun, piano, etc.

the sequence of happenings in a story or play; plot
any of such happenings
such happenings when exciting

a legal proceeding by which one seeks to have a wrong put right; lawsuit

a military encounter
military combat in general

the appearance of animation in a painting, sculpture, etc.

Slang

activity or excitement, specif.,

gambling activity
sexual activity
Origin of action
Middle English
accion
from Old French
action
from Classical Latin
actio
from past participle of
agere
: see act
designating or of a type of film characterized by a fast-paced plot, a series of suspenseful confrontations, violent fight and chase scenes, etc.
see action
to participate in military combat
take action
to become active
to start a lawsuit
ACTION
a federal agency established in 1971 to supervise all U.S. government programs and agencies for volunteers, as the Peace Corps, VISTA, etc.
---
action
noun
The state or process of acting or doing: The medical team went into action.
Something that is done or accomplished; a deed. See Usage Note at act.
Organized activity to accomplish an objective: a problem requiring drastic action.
The causation of change by the exertion of power or a natural process: the action of waves on a beach; the action of a drug on blood pressure.
Habitual or vigorous activity; energy: a woman of action.
often actions Behavior or conduct.
Law A proceeding brought before a court to obtain relief; a lawsuit.

a. Armed encounter; combat: missing in action.

b. An engagement between troops or ships: fought a rear-guard action.

The most important or exciting work or activity in a specific field or area: always heads for where the action is.

a. A movement or a series of movements, as of an actor.

b. Manner of movement: a horse with fine action.

c. The appearance of animation of a figure in painting or sculpture.

a. The series of events and episodes that form the plot of a story or play: The action of the novel takes place over 40 years in the South.

b. A series or number of fast-moving, exciting, or dangerous events, especially in a movie: liked the film because there was so much action.

a. The operating parts of a mechanism.

b. The manner in which such parts operate.

c. The manner in which a musical instrument can be played; playability: a piano with quick action.
Related Forms:
---
action

Noun
(plural actions)
A way of motion or functioning.

Knead bread with a rocking action.

A fast-paced activity.

an action movie

(music): The mechanism, that is the set of moving mechanical parts, of a keyboard instrument, like a piano, which transfers the motion of the key to the sound-making device.
(slang) sexual intercourse.

She gave him some action.

(military) Combat.

He saw some action in the Korean War.

(law) A charge or other process in a law court (also called lawsuit and actio).
(mathematics) A homomorphism from a group to a group of automorphisms.

One of the earliest uses of groups, according to lore, was the study of the action of on the equilateral triangle.

The event or connected series of events, either real or imaginary, forming the subject of a play, poem, or other composition; the unfolding of the drama of events.
(art, painting and sculpture) The attitude or position of the several parts of the body as expressive of the sentiment or passion depicted.
Interjection
Demanding or signifying the start of something, usually an act or scene of a theatric performance.

The director yelled 'Action!' before the camera started rolling.
Verb
(third-person singular simple present actions, present participle actioning, simple past and past participle actioned)
(chiefly archaic) To initiate a legal action against someone.
Usage notes
The verb sense to action is rejected by some usage authorities.
---
action - Legal Definition
n
Any behavior, conduct, or series of acts by a person.
A civil or criminal judicial proceeding intended to resolve a legal dispute, claim, or accusation.
civil action
An action brought to enforce, protect, or redress a civil or private right or to compel a civil remedy; any action brought other than a criminal action.
class action
An action brought by a person or a group of people as representatives of a larger group who have a common legal claim but are so numerous that it is impracticable for all of them to participate or be joined as individual parties in the case.
An action brought against a large group of people who have a common legal defense to a claim that they are all potentially liable for but are so numerous that it is impracticable for all of them to participate or be joined as individual parties in the case.
criminal action
An action initiated by the government to punish a person or entity for a crime.
damage action
An action seeking an award of money from the defendant for a wrong committed upon the plaintiff.
derivative action
An action brought on behalf of a corporation by a shareholder when that corporation is entitled to bring an action and, deliberatively or otherwise, fails to do so.
An action that is based upon the injury suffered by someone other than the plaintiff. For example, a husband may sue for loss of consortium or services if the defendant injured his wife.
in personam action
in rem action
quasi in rem action
An action against an out-of-state defendant over whom the state lacks in personam jurisdiction that is commenced by the attachment, garnishment, or other seizure of property owned by the defendant that is located within the state and that is unrelated to the plaintiff's claim.
third-party action
An action initiated by a defendant in a civil case against a person or entity who is not a party to the proceeding that is against the defendant and against whom the defendant claims a right of contribution or indemnity, should the defendant be found liable to the plaintiff.
---