doing
[do̵̅o̅′iŋ]
noun
The definition of a doing is something being done or the process of getting something done.

An example of doing is completing homework.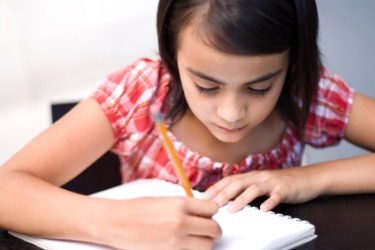 A girl doing her homework.
---
doing
noun
something done

actions, events, etc.

Dialectal

social activities or a social event
---
doing
noun
Performance of an act: a job not worth the doing.
doings

a. Activities that go on every day: "A motley crew they are, their doings as dark as they are ludicrous" (John Simon).

b. Social events and activities.
---
doing
Verb
Present participle of do.
See also:
doïng
---
doing
Variant of do
transitive verb
did, done, doing
to execute; effect; perform (an act, action, etc.): do great deeds
to carry out; fulfill: do what I tell you

to bring to completion; finish: dinner has been done for an hour
to bring about; cause; produce: it does no harm; who did this to you?
to exert (efforts, etc.): do your best
to have or take (a meal): let's do lunch
to deal with as is required; attend to: do the ironing, do one's nails or hair
to have as one's work or occupation; work at or on: what does he do for a living?
to work out; solve: do a problem
to produce or appear in (a play, etc.): we did Hamlet

to play the role of: I did Polonius

Informal

to imitate, or behave characteristically as: to do a Houdini

to write or publish (a book), compose (a musical score), etc.

to cover (distance): to do a mile in four minutes
to move along at a speed of: to do 60 miles an hour

to visit as a sightseer; tour: they did England in two months
to translate: to do Horace into English
to give; render: to do honor to the dead
to suit; be convenient to: this will do me very well

Informal

to prepare; cook: that restaurant does ribs really well
to eat: let's do Mexican tonight

Informal

to cheat; swindle: you've been done

Informal

to serve (a jail term)

Slang

to take; ingest; use: we've never done drugs

Slang

to perform a sexual act upon; specif., to have sexual intercourse with

Slang

to kill
Origin of do
Middle English and amp; Old English
don
, akin to German
tun
, Old Saxon
duan
; from Indo-European base an unverified form
dhē-
, to put, place, set from source Sanskrit
dadhāmi
, Classical Greek
tithenai
, to place, put, Classical Latin
-dere
(as in
condere
, to set down),
facere
, to do, make
intransitive verb
to act in a specified way; behave: he does well when treated well
to be active; work: do; don't merely talk
to finish: used in the perfect tense [have done with dreaming]
to get along; fare: mother and child are doing well
to be adequate or suitable; serve the purpose: the black dress will do
to take place; go on: anything doing tonight?

Chiefly Brit., Informal

used as a substitute verb after a modal auxiliary or a form of have in a perfect tense: I haven't seen the film, but she may have done
auxiliary verb
used to give emphasis, or as a legal convention: do stay a while, do hereby enjoin
used to ask a question: did you write?
used to serve as part of a negative command or statement: do not go, they do not like it
used to serve as a substitute verb: love me as I do (love) you
used to form inverted constructions after some adverbs: little did he realize
do a deal
Informal
to arrange or settle; conclude (a transaction)
do down
to criticize, belittle, or demean; disparage
to gain advantage over, as by deception
do in
Slang

to kill

Informal

to tire out; exhaust
do it
Informal
to engage in sexual intercourse
do's and don'ts
Informal
the things permitted or required and the things forbidden; rules and regulations
do up
Informal

to prepare
to wrap up; tie up; fasten
to arrange (the hair) so that it is off the neck and shoulders
do up right
Informal
to do carefully or thoroughly
do oneself well
Origin of do
modeled on Ger
sich gütlich tun
to achieve success for oneself
do with
to make use of; find helpful
do without
to get along without; dispense with
have to do with
to be related to or connected with
to be associated with; deal with