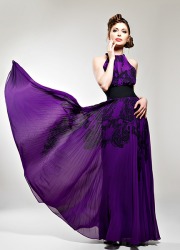 The ravishing model wore a purple gown.
adjective
The definition of ravishing is someone extremely beautiful or someone that is delightful.

An extremely gorgeous supermodel is an example of someone who would be described as ravishing.
---
ravishing
causing great joy or delight; entrancing
---
ravishing
adjective
Extremely attractive; entrancing.
Related Forms:
---
ravishing

Adjective
(comparative more ravishing, superlative most ravishing)
Verb
Present participle of ravish.
---