beautiful
[byo̵̅o̅t′ə fəl; often byo̵̅o̅t′ē-]
adjective
The definition of beautiful is having qualities that are pleasing to the senses.

A gorgeous young woman, a mother dog taking care of her young and a picturesque sunset are each an example of something that is beautiful.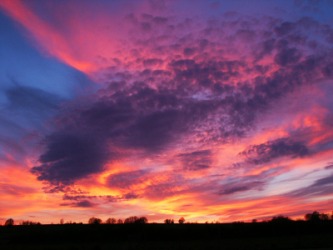 A beautiful sunset.
---
beautiful
adjective
having beauty; very pleasing to the eye, ear, mind, etc.
interjection
used to express approval or pleasure
the beautiful
the quality of beauty
those who are beautiful
---
beautiful
adjective
Having qualities that delight or appeal to the senses and often the mind.
Excellent; wonderful: hit a beautiful shot from the tee.
interjection
Used to express approval or delight.
Related Forms:
---
beautiful
Adjective
(comparative more beautiful, superlative most beautiful)
Attractive and possessing charm.

Anyone who has ever met her thought she was absolutely beautiful.
There's a beautiful lake by the town.

(of the weather)  Pleasant; clear.

It's beautiful outside, let's go for a walk.

(as a pro-sentence)  How beautiful that is!

Beautiful! What a catch! (referring to an athlete catching a ball)

(as a pro-sentence; ironic)  How unfortunate that is!

Beautiful! I dropped the soup on the floor!
Usage notes
The comparatives beautifuler and beautifuller, and the superlatives beautifulest and beautifullest have also occasionally been used, but are considered dated or obsolete.
Origin
(1520) From beauty + -ful ("full of"). Displaced earlier sheen (from Middle English schene ("beautiful"), from Old English scīene ("beautiful")), Middle English wliti ("beautiful"), from Old English wlitiġ ("beautiful").
---