countenance

coun·te·nance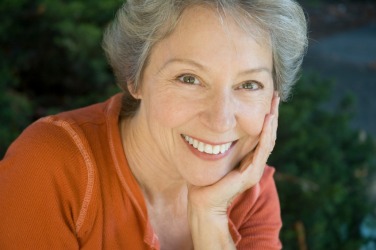 A joyful countenance.
noun
The definition of countenance is the look on a face that shows expression.

An example of countenance is wide eyes and a bright smile indicating joy.
---
countenance
the look on a person's face that shows one's nature or feelings
the face; facial features; visage

a look of approval on the face
approval; support; sanction

calm control; composure

Obs.

the way a thing looks; appearance
false appearance
Origin of countenance
Middle English and Old French
contenance,
bearing, conduct from Classical Latin
continentia,
literally , way one holds oneself, restraint from
continere:
see contain
transitive verb
-·nanced

,

-·nanc·ing
to give support or sanction to; approve or tolerate
put out of countenance
to cause to lose composure; embarrass; disconcert
---
countenance
noun
Appearance, especially the expression of the face: The question left him with a puzzled countenance.
The face or facial features.

a. A look or expression indicative of encouragement or of moral support.

b. Support or approval.

Obsolete Bearing; demeanor.
transitive verb
coun·te·nanced, coun·te·nanc·ing, coun·te·nanc·es
To give sanction or support to; tolerate or approve: The college administration will not countenance cheating.
Origin of countenance
Middle English
contenaunce
from
Old French
from
contenir
to behave
; see
contain
.
Related Forms:
---
countenance

Verb
(third-person singular simple present countenances, present participle countenancing, simple past and past participle countenanced)
---