babe

babe
A cute little babe!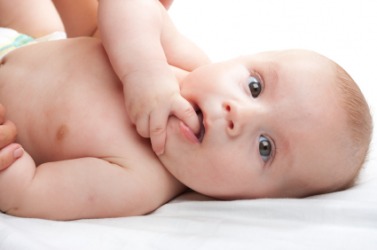 A cute little babe.
noun
In slang, a babe is an attractive individual.

George Clooney is an example of someone who many people call a babe.

The definition of a babe is an infant or young child, or someone who is innocent and has very little life experience, or it is a term of endearment which is similar to the word "sweetheart."

A 2 month old and a 2 year old are each an example of a babe.
A new waiter with no experience is an example of a babe.
Your husband can be an example of a babe; "Can you pick me up after work, babe?"
---
babe
a baby; infant
a naive, gullible, or helpless person

Slang

a young woman, esp. an attractive one
Origin of babe
ME; similar or akin to Welsh
baban
, Albanian
bebe
, Middle High German
babe
, old woman, Lithuanian
boba
, mother: ultimately imitation of baby talk
---
babe
noun
A baby; an infant.
An innocent or naive person.
Slang A person considered to be sexually attractive.
Informal Sweetheart; dear. Used as a term of endearment.
Origin of babe
Middle English
perhaps imitative of the syllable "ba" frequent in infant babbling
---
babe

Noun
(plural babes)
(literary or poetic) A baby or infant; a very young human or animal.

These events came to pass when he was but a babe.

(slang) An attractive person, especially a young woman.

She's a real babe!

Darling (term of endearment).

Hey, babe, how's about you and me getting together?
Origin
From Middle English babe, perhaps a variant of earlier baban or representing Old English *baba ("boy, child"), from Proto-Germanic *babô, reduplicated variant of *ba-, *bō- ("father, brother, close male relation"), related to Old Frisian bobba ("child"), Swedish dialectal babbe ("little boy"), Old High German Babo (a male forename), see boy. Otherwise, origin obscure. Compare mama, dada, papa. Welsh baban ("baby"), believed by Skeat to be a mutated from maban diminutive of mab ("son"), is probably rather a borrowing from the English.
---