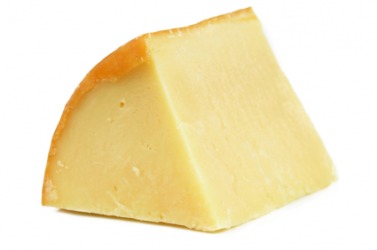 A nice hunk of cheese.
noun
The definition of a hunk is a large piece of something, or an attractive man.

An example of a hunk is a big chunk of cheese.
An example of a hunk is George Clooney.
---
hunk
a large piece, lump, or slice of bread, meat, etc.; chunk
a sexually attractive man, esp. one who is large and well-built
Origin of hunk
Flemish
hunke
---
hunk
noun
Informal A large piece; a chunk: a hunk of fresh bread.
Slang A physically attractive man, usually with a well-developed physique.
Origin of hunk
Perhaps from
Flemish
hunke
a piece of food
---
hunk

---