noun
Your sister is another girl who is born to the same parents to whom you are born.

An example of sister is a girl who is born to your parents a year after you are born.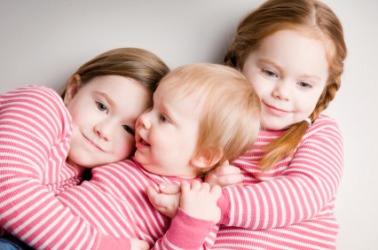 Three little sisters.
---
Sister definition by Webster's New World
noun
a woman or girl as she is related to the other children of her parents: sometimes also used of animals
a woman or girl related to one by having a parent in common; half sister
a stepsister
a foster sister
a close female friend who is like a sister
a female fellow member of the same race, church, profession, organization, etc.: sorority sister, soul sister
a member of a female religious community, usually one with simple vows
something associated with another of the same kind, model, etc.

Brit.

a nurse, esp. a head nurse

Informal

any woman: often used as a familiar term of address
Origin: Middle English ; from Old Norse systir (akin to Old English sweoster from source dialect, dialectal suster), akin to German schwester ; from Indo-European an unverified form swesor-, sister (from source Sanskrit svasar, Classical Latin soror, Old Irish siur) ; from an unverified form sewe-, (one's) own, reflexive pronoun (see suicide) plush an unverified form sor-, woman: hence, literally , woman of our (family)
adjective
related or seeming to be related as sisters
Webster's New World College Dictionary Copyright © 2010 by Wiley Publishing, Inc., Cleveland, Ohio. Used by arrangement with John Wiley & Sons, Inc.
---
Sister definition by American Heritage Dictionary
noun
A female having the same parents as another or one parent in common with another.
A girl or woman who shares a common ancestry, allegiance, character, or purpose with another or others, specifically:

a. A kinswoman.

b. A woman fellow member, as of a sorority.

c. A fellow woman.

d. A close woman friend or companion.

e. A fellow African-American woman or girl.

f. A woman who advocates, fosters, or takes part in the feminist movement.

Informal Used as a form of address for a woman or girl.
Abbr. Sr. Ecclesiastical

a. A member of a religious order of women; a nun.

b. Used as a form of address for such a woman, alone or followed by the woman's name.

Chiefly British A nurse, especially the head nurse in a ward.
One identified as female and closely related to another: "the sisters Death and Night" (Walt Whitman).
adjective
Related by or as if by sisterhood; closely related: sister ships; sister cities.
Genetics Of or being one of an identical pair: sister chromatids.
Origin: Middle English, from Old Norse systir; see swesor- in Indo-European roots.
Sister
Variant of sister
noun
a woman or girl as she is related to the other children of her parents: sometimes also used of animals
a woman or girl related to one by having a parent in common; half sister
a stepsister
a foster sister
a close female friend who is like a sister
a female fellow member of the same race, church, profession, organization, etc.: sorority sister, soul sister
a member of a female religious community, usually one with simple vows
something associated with another of the same kind, model, etc.

Brit.

a nurse, esp. a head nurse

Informal

any woman: often used as a familiar term of address
Origin: Middle English ; from Old Norse systir (akin to Old English sweoster from source dialect, dialectal suster), akin to German schwester ; from Indo-European an unverified form swesor-, sister (from source Sanskrit svasar, Classical Latin soror, Old Irish siur) ; from an unverified form sewe-, (one's) own, reflexive pronoun (see suicide) plush an unverified form sor-, woman: hence, literally , woman of our (family)
adjective
related or seeming to be related as sisters