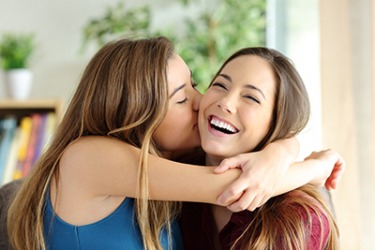 Peyton's sincere apology made it impossible for Hayden not to forgive her.
adjective
The definition of sincere is true or honest.

An example of sincere is a friend who helps you without an expectation of you doing something for them in return.
---
sincere
adjective
-·cer′er

,

-·cer′est
without deceit, pretense, or hypocrisy; truthful; straightforward; honest: sincere in his desire to help
being the same in actual character as in outward appearance; genuine; real: sincere grief

Archaic

not adulterated: sincere wine

Obs.

uninjured; whole
Origin of sincere
Middle French
sincére
from Classical Latin
sincerus
, clean, pure, sincere
---
sincere
adjective
sin·cer·er, sin·cer·est
Not feigned or affected; genuine: sincere indignation.
Being without hypocrisy or pretense; true: a sincere friend.
Archaic Pure; unadulterated.
Origin of sincere
Latin
sincērus
; see
ker-
2
in Indo-European roots.
Related Forms:
---
sincere

Adjective
(comparative more sincere or sincerer, superlative most sincere or sincerest)
Meant truly or earnestly.

She gave it a sincere, if misguided effort.
Origin
From Middle French sincere, from Latin sincerus ("genuine"), from Proto-Indo-European *sin- + *ḱer- ("grow"), from which also Ceres ("goddess of harvest") from which English cereal.
Unrelated to sine ("without") cera ("wax") (folk etymology); see Wikipedia discussion.
---