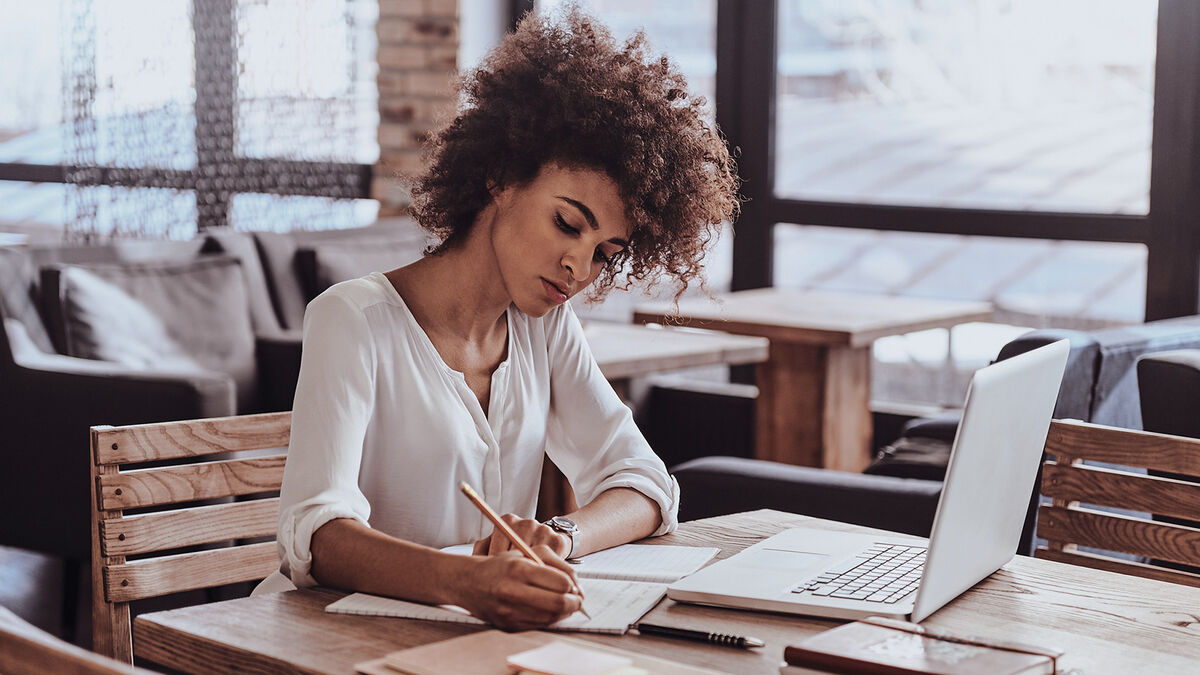 Learning how to praise someone in writing is useful in school, work, and your private life. Effective praise writing skills might not come easily, but you can learn them. Use praise writing examples as a crash course in persuasive writing and humbleness to make written compliments believable.
Writing accolades for a book, artist, or employee requires effective praise writing skills. To ensure your praise is well-received, you need to learn to write a compliment that's sincere and professional.
Praise writing is a form of positive reinforcement typically formatted as a blurb of one hundred words or less. It is a personal compliment that comes in the form of a quote. Written praise is specific to a piece of work or an action.
Basic Elements of Written Praise
There are endless reasons why you might praise someone in writing. However, the basic elements always stay the same.
Be positive and convey why you are complimenting the individual.
Point out the positive personal qualities of the individual and the special efforts that they have accomplished.
Show your appreciation for the recipient and instill confidence.
Knowing how to praise someone in English or how to write a compliment is a learned skill. If you follow a simple formula and write with sincerity, your message will be well received.
When you write praise, you should always start with a complimentary sentence. For example, "I just wanted to tell you that you are the definition of a hard worker," is a good complimentary sentence.
Be Specific About Qualities or Actions You're Praising
Next, you want to specifically acknowledge the positive qualities and special efforts that the individual brought to the table. For example, you might say, "On a daily basis you surpass your work quotas."
Express Your Appreciation for the Individual
Now, you can further express your appreciation for the recipient. An example of this could be, "Thank you so much for driving our team's success this quarter."
Everyday Praise Writing Samples
Written compliments and praise can be applied to many everyday situations. Check out praise writing examples to see how you can compliment someone in writing at work, at school or in your personal life.
Written Praise Sample for a Colleague or Employee
Dear Jennifer,

When the company had a twelve-hour turnaround to produce a brand new set of major initiatives for corporate, your efforts made all the difference because you grabbed the bull by the horns and served in a team leader capacity for our IT department. By organizing priorities, setting realistic goals, and motivating your fellow employees, we were able to get the job done. I am happy to have you on our team.

Sincerely,

Mr. Poll
Example of Written Praise for a Volunteer
Dear Jeff,

I will never forget your drive to go above and beyond the call of duty for our charity fair. Organizing the Wii competition really boosted the company's annual donations. Your example is a great lesson for us all. Thank you for your assistance.

Best Regards,

Bob Roberts
Sample Praise Writing for a Musician
"Corky's Song," the debut album of K.D. Bissell, is a unique sound that evokes feelings of bliss and freedom.
Written Praise Sample for a Writer
The latest novel by C.J. Write is a much needed breath of fresh air. C.J. really knows how to draw readers into a story and keep them engrossed in that world.
Example of Written Praise for a Student
Dear Ms. Jones,

You have been an absolute delight in my classroom this year. Your willingness to help other students is helpful and rewarding to watch. I know you will continue to be an asset to your future classmates and teachers too.

Sincerely,

Mr. Thomas
Personal Written Praise Sample
John,

I just wanted to tell you that you are the best neighbor I've ever had. I know when I am away on business you are keeping an eye on my house, even if I don't ask you to. That really makes me feel more secure and able to focus on my work. Thanks for helping to make my house feel like a home.

Your New Neighbor,

Gerald
Example of Written Praise for an Achievement
Dear Liz,

Congratulations on your new job. I knew you'd get hired because you are great at organizing events and you're easy to talk to. You deserve this promotion because you've worked hard for years to improve yourself.

Love,

Beth
The Right Way to Write Compliments
Whether you're sending a letter or an email, writing compliments is an art form anyone can master with a bit of practice. Add to your professional writing skills by learning about different types of business communication and how to use them.