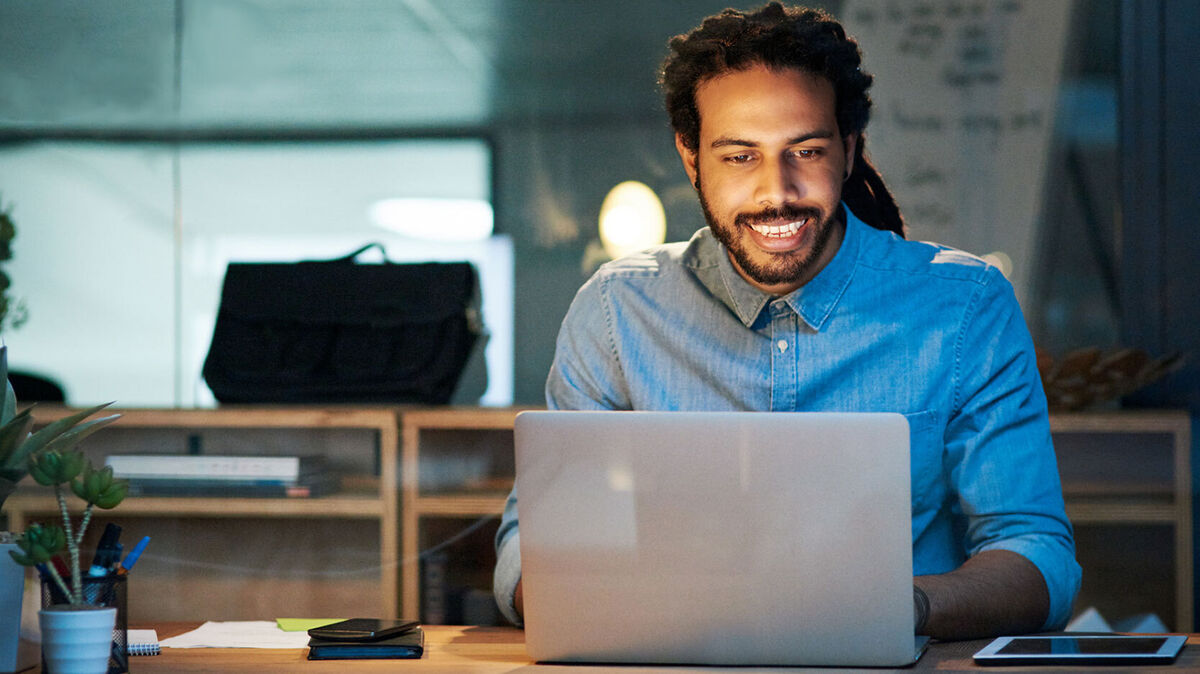 Writing a strong reference letter is a great way to help someone achieve a personal or professional goal, as well as a great honor. If you're willing to write a letter but are feeling a bit stressed about it, you've come to the right place. Follow these helpful tips and instructions, and you'll soon be on your way to creating an effective reference letter.
What to Include in a Letter of Reference
The content of your reference letter will vary based on the person the letter is about, but the general steps will stay the same. Regardless of the reason you've been asked to write a reference letter, you'll need to include similar information.
how you know the candidate (in what capacity and for how long)

positive characteristics about the person that are relevant to the type of reference

a direct statement recommending the person for the opportunity

an invitation to contact you directly for more information
Format Guidelines for a Reference Letter
Reference letters are always formal, so review the specifics of each aspect of the way a formal letter is formatted.
1. Contact Information and Date
For letters that will be printed or attached to the body of an email as a PDF, start with contact details and the date. You can omit this part if the content is being submitted in the body of an email.
sender's details - At the top of the page, print the sender's name and address unless the letter is being printed on letterhead stationery that already includes that information.
date - Leave a blank line after the sender's address, then specify the date the letter is being written. Then, leave another blank line.
inside address - Next, list the recipient's name, title, company, and full mailing address
2. Professional Salutation
Whether you're sending a printed letter or any type of email, it's important to include a salutation. In a professional letter, it's always best to forego a comma for a colon in the salutation.
Mr. Young:
Dear Mr. Young:
If you do not have a direct contact name, you can begin the letter with "To Whom It May Concern:" or "Dear Sir/Madam:" instead. If the reference letter is for a job, you may want to address it to "Hiring Manager:" if you don't have a name.
3. Introductory Paragraph
In the introductory paragraph of your letter, you should:
explain your relationship with the candidate
include how long you've known the individual and in what capacity
mention what the person is applying for
make it clear that you are really happy to write a recommendation on behalf of the individual
Like an essay, the body of a reference letter contains the main message. This is your opportunity to highlight very specific attributes of the candidate. Mention their:
accountability
patience
support of others
ability to take on new tasks
other striking features
The body can be one or multiple paragraphs, depending on how much information you'd like to share. Keep the letter as brief as possible while providing key information in support of the person you're writing the letter for.
In the final paragraph, you should:
extend an offer to be contacted
supply your email address and/or phone number in the paragraph or after your typed name at the very end
reassure the committee or company they'd be making the right decision if they select your candidate
The complimentary close for a reference letter is like any other professional letter. You can sign off using an appropriate word or phrase (Sincerely, Regards, Kind regards, or similar), leave a space for your handwritten signature and type your full name. If you're going to email the letter, a simple polite gesture and your name will suffice.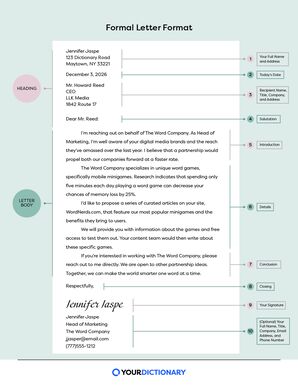 Types of Reference Letters With Sample Text
Knowing what to include in a reference letter is important, but you also need to know how to weave that information into prose that will help the person who has asked for the letter stand out as a stellar candidate. Review sample letters for the most common types of reference letters.
How to Write a Job Reference Letter for a Coworker
If a coworker asks you to write a letter of reference, it's important to emphasize that you are speaking about your personal experience with the individual rather than as an official company representative.
Ms. Smith:

It is my pleasure to provide a reference for Lisa Neely. She and I have worked together on the same team at XYZ Company for the last two years. She is a great person to work with. I always enjoy being assigned to projects with her because I know that she likes to take a collaborative approach and is very focused on accomplishing goals in a timely manner.

I understand that she is talking to you about joining your firm as an Account Executive. While I would be sad to lose her, I can honestly say that I think she would be a terrific addition to your team. Not only is she a great coworker, she also really cares about customer service. Our manager shares customer reviews in our staff meetings. Almost every time he does this, there are at least a few commendations about Lisa.

I know firsthand that Lisa is a great coworker and that customers find her so effective that they go out of their way to leave positive reviews for her. I am happy to recommend her and, if you choose to hire her, I can guarantee you'll be very pleased with your selection. If I can provide any additional information, please contact me at 251.123.1234 or leslie@email.com.

Kind Regards,
Leslie Helper

How to Write a Reference Letter From an Employer
If you are writing a reference letter from the perspective of being someone's manager, make that clear in the letter. This is different from writing a reference for a friend you work with, as you are speaking as an official representative of the employer in this scenario. It's best to share only factual information that can be backed up with data when acting in this capacity.
Ms. Jones:

Thank you for reaching out to request a letter of reference for Robert Smithson. Mr. Smithson worked for XYZ Company for two years as a customer service representative. I was his supervisor for the entire time he worked with the company.

At XYZ Company, we do performance reviews each year. For both of the years Mr. Smithson was employed here, he received above-average ratings on all aspects of the performance evaluation. This means he was at or above standard for all aspects of his job, including performance, results, behavior, and attendance.

He voluntarily resigned from his position. He submitted and worked a standard two-week notice. As a result, he left on good terms and is considered eligible for rehire here. Best wishes with your hiring decision. If I can be of further assistance, please feel free to reach out via gmm@companyname.com.

Regards,

Gary Michaelis, Manager
How to Write a Reference Letter for a Friend
If a friend asks you to write a reference letter, that means they have been asked to provide a personal reference. While the person who has requested the letter doesn't necessarily expect professional details about this person, you should still relate the individual's characteristics to the reason the letter is needed.
Ms. Akins:

It is my honor to write a reference letter on behalf of Karen Ritten, who has been one of my closest friends since our first day of middle school many years ago. If you are looking to award the Superstar Scholarship to a talented student with a high degree of integrity, you will not find anyone who is more qualified than she is. Karen was always the smartest kid in our class, even though she didn't have the easiest life at home. Her mom was a single parent who worked nights, so Karen spent most of her teenage evenings caring for her younger siblings, spending time preparing dinner and helping with their schoolwork before turning her attention to her own assignments.

Still, she remained at the top of our class. She received a partial scholarship to college and continued to work hard in school while continuing to live at home to help her mom with the younger kids. At the same time, she also held down a full-time job to pay school expenses not covered by the scholarship. This is very challenging, but she is determined to graduate and launch a successful career as an elementary education teacher. There is no one who works harder than Karen or is more deserving. Receiving the Superstar Scholarship would help alleviate some of the stress she faces due to her family's financial situation and ensure that she is able to stay in school.

This scholarship would come during her greatest need, as it is scheduled to be awarded just before she begins her student teaching. I know she is experiencing increased stress about doing a great job as a student teacher while keeping up with all of her outside obligations. This scholarship would help her cut back on the hours she is working beyond school and work, so she can truly focus on excelling as a student teacher.

It is my sincere hope that you will realize just how deserving Karen Ritten is and award this year's Superstar Scholarship to her. You'll be making an investment not just in her future, but in the futures of all the students whose lives she touches when she becomes a fully licensed elementary school teacher. If I can answer any other questions, please reach out to me at bff@emailaddress.com or 850.504.1234,

Sincerely,

Betsy Friend
How to Write a Reference Letter for a Student
When writing a letter of reference for a student, focus on how the individual performed in your class and link that to the goal the student hopes to attain.
Dear Dr. Wright:

I am writing to you on behalf of an exceptional student of mine, Abigail LeJeune. I'd like to highlight her incredible work ethic and advanced writing skills. During her time at Brooklyn University, Abigail enrolled in two of my Media and Communication Arts classes: Fundamentals of Communication and Writing for Electronic Media.

One thing I learned about Abigail is that she is committed to developing in-depth written and verbal communication skills. This strength was evidenced time and time again. Each week, students posted written work to our discussion board and Abigail consistently came in strong with keen insights and unique perspectives.

Abigail's work was grammatically precise and creative. What I personally enjoyed was the fact that she was so encouraging to her classmates. Abigail always had a kind word for her peers, bolstering their self-esteem.

Abigail will be a tremendous success in graduate school. Her communications skills will serve her well. Abigail's writing skills speak for themselves, paired with an incredibly strong work ethic. Any time she had a specific question about an assignment, she emailed me directly and replied to my instructions promptly. This exemplified one of the highest levels of accountability I've ever seen throughout my 12 years as a professor.

I hope you'll consider Abigail to be a suitable candidate for your degree program. She's as prepared for graduate-level work as any student can be. You will, most certainly, enjoy working with her. Please feel free to contact me if you have any further questions.

Sincerely,

Professor Marie K. Kittlestad
111-111-2345

Sample Template for a Letter of Reference
Now that you have some ideas of what kind of content to review in your letter, the next step is to focus on what the finished product should look like. This sample letter is a customizable template featuring the text of a grad school recommendation. Just open the letter and click anywhere to make adjustments if you'd like to use the template as a starting point for writing your own reference letter.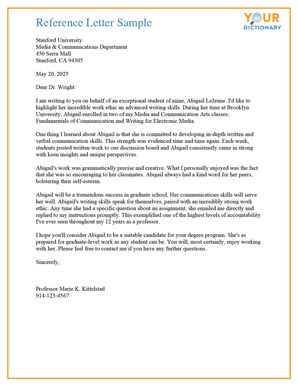 Writing an Effective Letter of Recommendation
As long as you follow this standard format, your sincerity will shine through and, hopefully, catch the eye of the person in charge. With a strong reference letter, you can help someone expand to new heights. For even more helpful suggestions, review these tips for writing a good recommendation.