adjective
The definition of regal is something related to or fit for a king or monarch.

Dignified and princely behavior is an example of regal behavior.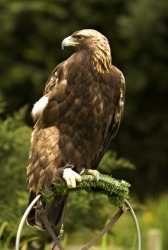 The golden eagle is a regal bird.
---
regal definition by Webster's New World
adjective
of a monarch; royal
characteristic of, like, or fit for a monarch; splendid, stately, magnificent, etc.
Origin: Middle English ; from Middle French or L: Middle French regal ; from Classical Latin regalis ; from rex (gen. regis), a king, akin to regere, to rule: see right
Webster's New World College Dictionary Copyright © 2010 by Wiley Publishing, Inc., Cleveland, Ohio. Used by arrangement with John Wiley & Sons, Inc.
---
regal definition by American Heritage Dictionary
adjective
Of or relating to a monarch; royal.
Belonging to or befitting a monarch: regal attire.
Magnificent; splendid.
Origin: Middle English, from Old French, from Latin rēgālis, from rēx, rēg-, king; see reg- in Indo-European roots.
Related Forms: