peevish

pee·vish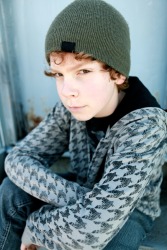 This child looks peevish.
adjective
The definition of peevish is hard to please or having a bad temper.

An example of a peevish person is someone who always starts arguments with others.
---
peevish
hard to please; irritable; fretful; cross
showing ill humor or impatience, as a glance or remark
Origin of peevish
Middle English
pevische
from uncertain or unknown; perhaps
---
peevish
adjective
a. Querulous or discontented.

b. Ill-tempered.

Contrary; fractious.
Origin of peevish
Middle English
pevish
possibly from
Latin
perversus
turned the wrong way, perverse
past participle of
pervertere
to turn around, corrupt
; see
pervert
.
Related Forms:
---
peevish

Origin
From Middle English pevische, pevisse, pevysse, peivesshe, also peyuesshe, peeuish, of obscure origin. Perhaps from Middle English pew, pue ("a plaintive cry, the cry of a bird"), equivalent to pue +"Ž -ish. Cognate with Scots pevis, pevess, pevych, pevach ("peevish"), Scots pew, peu ("to cry in a plaintive manner"). See pue
Alternative etymology derives Middle English peyvesshe "capricious, silly", as a possible corruption of Latin perversus "perverted". The meaning "fretful" develops in the 16th century.
---