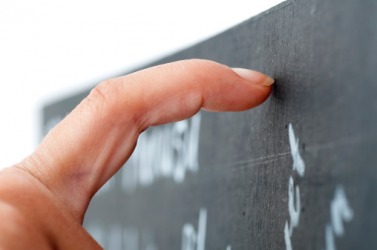 I get peeved every time I hear the sound of fingernails on a chalkboard.
noun
The definition of a peeve is an annoyance.

An example of a peeve is the sound of finger nails sliding down a blackboard.
verb
Peeve is defined as to annoy.

An example of peeve is to constantly make fun of someone.
---
peeve
transitive verb
peeved

,

peev′ing
to make peevish or bad-tempered; annoy
Origin of peeve
back-formation from peevish
an object of dislike; annoyance
a peevish state
---
peeve
transitive verb
peeved, peev·ing, peeves
To cause to be annoyed or resentful. See Synonyms at
annoy
.
noun
A vexation; a grievance: My pet peeve is when people chew gum during a lecture.
A resentful mood: in a peeve about the delays.
Origin of peeve
Back-formation from
peevish
---
peeve

Verb
(third-person singular simple present peeves, present participle peeving, simple past and past participle peeved)
Origin
Back-formation from peevish.
---