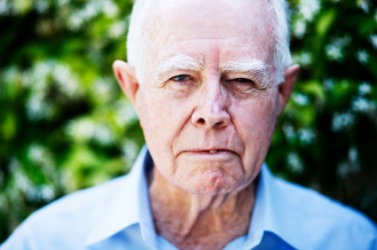 A grumpy old man.
adjective
The definition of grumpy is irritable or grouchy.

An example of grumpy is a person who is always complaining and unhappy.
---
grumpy
adjective
grump′i·er

,

grump′i·est
grouchy; peevish; bad-tempered
Origin of grumpy
grump + -y
---
grumpy
adjective
grump·i·er, grump·i·est
Surly and peevish; cranky.
Related Forms:
---
grumpy

Adjective
(comparative grumpier, superlative grumpiest)
Unhappy, dissatisfied and/or irritable, a word which is particularly applied to babies and children or adults who are acting childishly.

Tommy feels grumpy today because his friend stole his ball.
Michael Finnell was grumpy, but became even grumpier when the Celtics lost.
---