past

past
adjective
The definition of past is former or is something that has already happened.

An example of past is someone's ex-boyfriend.
noun
The past is what has already happened.

An example of the past is yesterday.
---
past
gone by; ended; over: our past troubles
of a former time; bygone
immediately preceding; just gone by: the past week
having served formerly: a past chairman

Gram.

indicating an action completed or in progress at a former time, or a state or condition in existence at a former time
the time that has gone by; days, months, or years gone by
what has happened; the history, former life, or experiences of a person, group, or institution: often used to indicate a hidden or questionable past: a woman with a past

Gram.

the past tense
a verb form in this tense
beyond in time; later than: five past four
beyond in space; farther on than

Obs.

beyond in amount or degree; more than
beyond the extent, power, limits, scope, etc. of: past belief
to and beyond a point in time or space; by; so as to pass
not put it past someone
to judge that someone is not incapable of engaging in some specified action
---
past
adjective
No longer current; gone by; over: His youth is past.
Having existed or occurred in an earlier time; bygone: past events; in years past.

a. Earlier than the present time; ago: 40 years past.

b. Just gone by or elapsed: in the past few days.

Having served formerly in a given capacity, especially an official one: a past president; a past inmate of a cell.
Grammar Of, relating to, or being a verb tense or form used to express an action or condition prior to the time it is expressed.
noun
The time before the present.

a. Previous background, career, experiences, and activities: an elderly person with a distinguished past.

b. A former period of someone's life kept secret or thought to be shameful: a family with a checkered past.

Grammar

a. The past tense.

b. A verb form in the past tense.
adverb
So as to pass by or go beyond: He waved as he walked past.
preposition
Beyond in time; later than or after: past midnight; a quarter past two.
Beyond in position; farther than: The house is a mile past the first stoplight. They walked past the memorial in silence.

a. Beyond the power, scope, extent, or influence of: The problem is past the point of resolution.

b. Beyond in development or appropriateness: The child is past drinking from a bottle. You're past sucking your thumb, so don't do it.

Beyond the number or amount of: The child couldn't count past 20. See Usage Note at pass.
Origin of past
Middle English
from past participle of
passen
to pass
; see
pass
.
Related Forms:
---
past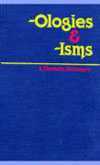 See also antiquity; future; history; memory; origins.
aboriginality
the condition of being first in a place and of having a relatively simple nature. —
aboriginal,
n., adj.
antediluvianism
adherence to or fondness for ancient things or customs. —
antediluvian,
n., adj.
antiquarianism
interest in the culture of antiquity, especially that of classical Greece and Rome. —
antiquary, antiquarian,
n.
—
antiquarian,
adj.
archaeolatry
devotion to archaism. —
archaeolater,
n.
—
archaeolatrous,
adj.
archaism
an inclination toward old-fashioned things, speech, etc. Also
archaicism.
—
archaist,
n.
—
archaic,
adj.
chronographer
a person who records time or the events that have occurred in time.
chronography
Obsolete,
the recording or study of past events.
medievalism
strong fondness or admiration for the culture, mores, etc, of the Middle Ages. —
medievalist,
n.
—
medievalistic,
adj.
palaetiology
paletiology.
paleology, palaeology
the study of antiquities. —
paleologist, palaeologist,
n.
—
paleologic, palaeologic, paleological, palaeological,
adj.
paleopathology
Medicine.
the study of diseases from former times as found in fossils and mummified remains.
paletiology, palaetiology
an explanation of events of the past through the laws of causation. —
paletiologist, palaetiologist,
n.
—
paletiological, palaetiological,
adj.
papyrology
the study of papyrus manuscripts. —
papyrologist,
n.
—
papyrological,
adj.
philarchaist
Obsolete,
one devoted to the archaic. —
philarchaic,
adj.
---
past

Noun
(plural pasts)
The period of time that has already happened, in contrast to the present and the future.

a book about a time machine that can transport people back into the past

(grammar) The past tense.
Adjective
(comparative more past, superlative most past)
Having already happened; in the past; finished. [from 14th c.]

past glories

(postmodifier) Following expressions of time to indicate how long ago something happened; ago. [from 15th c.]
Of a period of time: having just gone by; previous. [from 15th c.]

during the past year

(grammar) Of a tense, expressing action that has already happened or a previously-existing state. [from 18th c.]

past tense
Adverb
(comparative more past, superlative most past)
in a direction that passes

I watched him walk past
Preposition
beyond in place, quantity or time

the room past mine
count past twenty
past midnight
Usage notes
The preposition past is used to tell the time. The time 5:05 is said as five past five. 5:10 as ten past five. 5:15 as quarter past five. 5:20 as twenty past five. 5:25 as twenty-five past five. 5:30 as half past five. If we are aware of the approximate time, we can just use e.g. five past, ten past etc. See the example below.

I thought it was about six o'clock, but it was actually ten past.

Compare with to (five to, ten to, quarter to, twenty to, twenty-five to)
See also: o'clock
---