future

fu·ture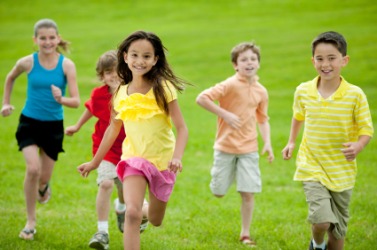 Children are our future.
adjective
The definition of future is something that is going to happen.

An example of future is a description for the kids you are going to have.
noun
The future is defined as a time that is after the present, which has not yet occurred.

An example of the future is tomorrow, a month from now or 100 years from now.
---
future
that is to be or come; of days, months, or years ahead

Gram.

indicating time to come: the future tense of a verb
Origin of future
Middle English
futur
from Old French from Classical Latin
futurus
, about to be, used as future participle, paricipial of
esse
, to be
the time that is to come; days, months, or years ahead
what will happen; what is going to be: to claim to foretell the future
the prospective or potential condition of a person or thing; esp., the chance to achieve, succeed, etc.: to have a great future in politics
[usually pl.] a contract for a specific commodity or derivative bought or sold for delivery at a later date

Gram.

the future tense
a verb form or phrase in this tense
---
future
noun
The indefinite time yet to come: will try to do better in the future.
Something that will happen in time to come: "The future comes apace" ( Shakespeare )
A prospective or expected condition, especially one considered with regard to growth, advancement, or development: a business with no future.
often futures A financial instrument that obligates the holder to buy or sell an asset at a set price on a specified date in the future: a market for copper futures.
Grammar

a. The form of a verb used in speaking of action that has not yet occurred or of states not yet in existence.

b. A verb form in the future tense.
adjective
That is to be or to come; of or existing in later time.
Origin of future
Middle English
from
Old French
futur
from
Latin
futūrus
about to be
; see
bheuə-
in Indo-European roots.
---
future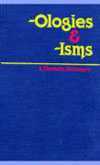 See also divination; past; time.
augury
1
. the art of foretelling the future by means of signs; divination.
2
. an omen or portent from which the future is foretold. —
augur,
n.
—
augurial
,
adj.
—augurous.
Obsolete, adj.
fatiloquence
foretelling of the future; soothsaying.
futurism
the seeking of life's meaning and fulfillment in the future, —
futurist,
n.
—
futuristic,
adj.
futurition
Rare.
the state or condition of being about to exist.
futurology
the art or practice of forecasting trends or developments in politics, science, society, etc.
hariolation
the act or art of prognostication or divination; soothsaying.
oracularity
the skill, condition, or an instance of being oracular.
prognostication
1
. the act of forecasting or prophesying.
2
. a forecast or prediction. —
prognosticator,
n.
—
prognosticative,
adj.
prolepsis
anticipation, as in anticipating or describing a future event. See also
argumentation
. —
proleptic,
adj.
telegnosis
clairvoyance or other occult or supernatural knowledge.
vaticination
1
. the act of prophesying.
2
. the thing foretold. —
vaticinator,
n.
---
future

Noun
(countable and uncountable, plural futures)
The time ahead; those moments yet to be experienced.
Something that will happen in moments yet to come.
Goodness in what is yet to come/Something to look forward to.

There is no future in dwelling on the past.

(grammar) Verb tense used to talk about events that will happen in the future; future tense.
(finance) An agreement between two parties that one will sell the other a specific commodity at a specific later date and a specific price.
Usage notes
(finance): The one who agrees to, at a future date, sell the commodity is considered to be selling the future; the other buys it.
Adjective
(comparative more future, superlative most future)
Having to do with or occurring in the future.

Future generations will either laugh or cry at our stupidity.
Origin
From Old French futur, from Latin futūrus, irregular future active participle of sum ("I am"), from Proto-Indo-European *bhū-, *bʰew- ("to become, be"). Cognate with Old English bēo ("I become, I will be, I am"). More at be.
---