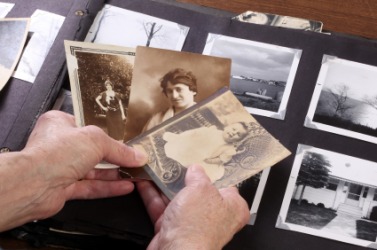 A woman feeling nostalgic.
adjective
The definition of nostalgic is someone or something who has a longing for the past or who looks back and remembers the past wistfully.

An example of nostalgic is a person who is looking back at old photographs and remembering good times.
---
nostalgic

Adjective
(comparative more nostalgic, superlative most nostalgic)
Of, having, or relating to nostalgia.
Reminiscent of the speaker's childhood or younger years.
Noun
(plural nostalgics)
A person who displays nostalgia for something.
See also:
nostàlgic
---