limp

limp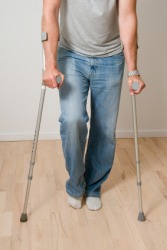 This mans injury causes him to limp.
adjective
The definition of limp is something that has lost stiffness or that is without energy and strength.

A person who lets all his muscles go slack is an example of a person who is limp.
Lettuce that is old and wilty is an example of lettuce that would be described as limp.
verb
To limp is defined as to walk with difficulty, often dragging at least one leg due to injury.

When you walk after you hurt your ankle and cannot put pressure on it, this is an example of a situation where you limp.
---
limp
to walk with or as with a lame or partially disabled leg or foot
to move or proceed unevenly, jerkily, or laboriously, as because of being impaired, defective, damaged, etc.
Origin of limp
Middle English
lympen
from Old English
limpan
, to befall, occur (in a specialized sense, "to walk lamely"), akin to Middle High German
limpfen
, to walk with a limp, Old High German
limfan
, to befall, happen from Indo-European an unverified form
(s)lemb-
from base an unverified form
leb-
, to hang down, be limp from source slump, Middle High German
lumpe
, rag, Classical Latin
labor, limbus
a halting gait or lameness in walking
lacking or having lost stiffness or body; flaccid, drooping, wilted, etc.
lacking firmness, energy, or vigor
flexible, as the binding of some books
Origin of limp
from base of limp, akin to Middle High German
lampen
, to hang limply
---
limp
intransitive verb
limped, limp·ing, limps
To walk lamely, especially with irregularity, as if favoring one leg.
To move or proceed haltingly or unsteadily: The project limped along with half its previous funding.
noun
An irregular, jerky, or awkward gait.
adjective
limp·er, limp·est
Lacking or having lost rigidity, as of structure or substance: limp, wet hair; an arm hanging limp over the side of the bed.
Lacking strength, vigor, or effectiveness; weak: limp political opposition.
Origin of limp
Probably from
obsolete
lymphault
lame
from
Old English
lemphealt
lemp-
hanging loosely
-healt
lame, limping
Related Forms:
---
limp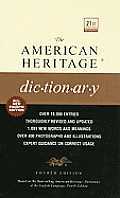 ---

---