happen

hap·pen
verb
Happen is defined as to take place or occur by chance.

An example of happen is running into a friend at a coffee shop.
---
happen
to take place; occur; befall
to be or occur by chance or without plan: it happened to rain
to have the luck or occasion: I happened to catch the exhibit when I was in New York
to come by chance (along, by, in, etc.)
Origin of happen
Middle English
happenen
: see hap and -en
as it so happens
as a matter of fact; incidentally
happen on
to meet or find by chance
happen to
to be done to or be the fate of; befall
---
happen
verb
hap·pened, hap·pen·ing, hap·pens
verb
intransitive
a. To come to pass: Where did the accident happen?

b. To come about as a consequence; result: Trouble always seems to happen when he's around.

c. To be the fate; become: What will happen to the business when the owner retires?

To encounter something by chance: I happened upon an interesting article in the newspaper.
To come or go casually; make an appearance: My friend happened by around dinnertime.
verb
transitive
Used with the impersonal subject it and a following clause or infinitive to indicate the occurrence of a usually unexpected or chance event: It happened that I was in the shower when you called. It happened to snow on the night she was born.
To have the fortune (to be or do something); be in a situation or position (to be or do something): The bus station happens to be close to the museum. I happen to know the answer to that question.
Used with an infinitive to make polite requests: Do you happen to know the time?
Origin of happen
Middle English
happenen
from
hap
chance
; see
hap
.
---
happen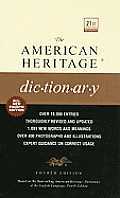 ---

Verb
(third-person singular simple present happens, present participle happening, simple past and past participle happened)
To occur or take place.

Let me tell you how it happened.

To occur unexpectedly, by chance or with a low probability.

Take an umbrella in case it happens to rain.
Do you happen to have an umbrella?

(followed by on or upon) To encounter by chance.
Usage notes
This is a catenative verb that takes the to infinitive.
Origin
From Middle English happenen
---