joke

joke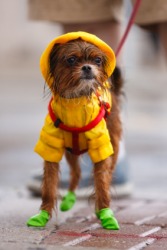 Is this a joke?
noun
The definition of a joke is something said or done for laughter or amusement.

An example of a joke is, "Why did the chicken cross the road?" "To get to the other side."
verb
To joke is defined as to do or say something for fun.

An example of to joke is to play a trick on someone.
---
joke
anything said or done to arouse laughter; specif.,

a funny anecdote with a punchline
an amusing trick played on someone

the humorous element in a situation
a thing done or said merely in fun
a person or thing to be laughed at, not to be taken seriously, because absurd, ridiculous, etc.
Origin of joke
Classical Latin
jocus,
a joke, game from Indo-European base an unverified form
jek-,
to speak from source Old High German
jehan
intransitive verb
joked

,

jok′ing
to tell or play jokes
to say or do something as a joke; jest
Origin of joke
< jokethe noun or L
jocari,
to joke
Now Rare

to make fun of; make (a person) the object of jokes or teasing
to bring to a specified condition by joking
---
joke
noun
Something said or done to evoke laughter or amusement, especially an amusing story with a punch line.
A mischievous trick; a prank: played a joke on his roommate.
Something that is of ludicrously poor quality: Their delivery service is a joke.
Informal

a. Something not to be taken seriously; a triviality: The accident was no joke.

b. An object of amusement or laughter; a laughingstock: His loud tie was the joke of the office.
verb
joked, jok·ing, jokes
verb
intransitive
To tell or play jokes; jest.
To speak in fun; be facetious: You have to be joking.
verb
transitive
To say or write as a joke.
Origin of joke
Latin
iocus
; see
yek-
in Indo-European roots.
Related Forms:
---
joke

Noun
(plural jokes)
An amusing story.
Something said or done for amusement, not in seriousness.

It was a joke!

(figuratively) The root cause or main issue, especially an unexpected one
(figuratively) A worthless thing or person.

Your effort at cleaning your room is a joke.
The president was a joke.
Usage notes
Adjectives often applied to "joke": old, bad, inside, poor, silly, funny, lame, hilarious, stupid, offensive.
Verb
(third-person singular simple present jokes, present participle joking, simple past and past participle joked)
(intransitive) To do or say something for amusement rather than seriously.

I didn't mean what I said — I was only joking.

(dated) To make merry with; to make jokes upon; to rally.

to joke a comrade
---