verb
Impart is defined as to make known, or to give a portion of something.

An example of impart is for a man to share bits of wisdom with his grandson.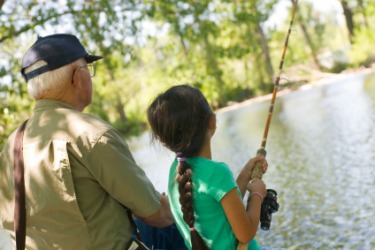 A grandfather imparts his knowledge of fishing to his granddaughter.
---
impart definition by Webster's New World
transitive verb
to give a share or portion of
to make known; tell; reveal
Origin: Middle English imparten ; from Old French empartir ; from Classical Latin impartire: see in- and amp; part
Webster's New World College Dictionary Copyright © 2010 by Wiley Publishing, Inc., Cleveland, Ohio. Used by arrangement with John Wiley & Sons, Inc.
---
impart definition by American Heritage Dictionary
transitive verb
im·part·ed
,
im·part·ing
,
im·parts
To grant a share of; bestow: impart a subtle flavor; impart some advice.
To make known; disclose: persuaded to impart the secret.
To pass on; transmit: imparts forward motion.
Origin: Middle English imparten, from Old French impartir, from Latin impertīre, impartīre : in-, in; see in-2 + partīre, to share (from pars, part-, part; see perə-2 in Indo-European roots).