fable

fa·ble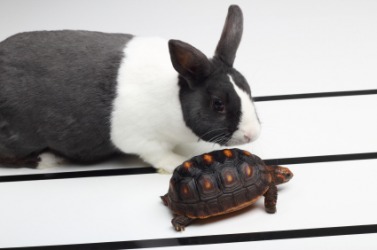 The story of the tortoise and the hare is a fable.
noun
The definition of a fable is a short story to teach a lesson, often with animals behaving as humans, or a story that is a lie.

An example of a fable is the story of the tortoise and the hare.
A lie about the big fish that got away is an example of a fable.
---
fable
a fictitious story meant to teach a moral lesson: the characters are usually talking animals
a myth or legend
a story that is not true; falsehood

Archaic

the plot of a literary work
Origin of fable
Middle English from Old French from Classical Latin
fabula
, a story from
fari
, to speak: see fame
intransitive verb
transitive verb
-·bled

,

-·bling
to write or tell (fables, legends, or falsehoods)
---
fable
noun
A usually short narrative making an edifying or cautionary point and often employing as characters animals that speak and act like humans.
A story about legendary persons and exploits.
A falsehood; a lie.
verb
fa·bled, fa·bling, fa·bles
verb
transitive
To recount as if true.
verb
intransitive
Archaic
To compose fables.
Origin of fable
Middle English
from
Old French
from
Latin
fābula
from
fārī
to speak
; see
bhā-
2
in Indo-European roots.
Related Forms:
---
fable

Verb
(third-person singular simple present fables, present participle fabling, simple past and past participle fabled)
(intransitive, archaic) To compose fables; hence, to write or speak fiction ; to write or utter what is not true.
---