conduct

con·duct
noun
The definition of conduct means a person's behavior.

An example of conduct is the following of all the rules at a school.
verb
Conduct means to direct, particularly a meeting or a group of musicians.

An example of conduct is to lead a meeting.
An example of conduct is to lead an orchestra.
---
conduct
Rare

the act of leading; guidance
the process or way of managing or directing; management; handling
the way that one acts; behavior; deportment

Obs.

an escort; convoy
Origin of conduct
from Classical Latin
conductus,
past participle of
conducere:
see conduce
to show the way to; lead; guide; escort
to manage, control, or direct
to be the leader of; direct (an orchestra, choir, etc.)
to behave or direct (oneself) in a specified way
to be able to transmit or carry; convey: iron conducts electricity
to be or mark the way; lead
to act as a conductor
---
conduct
verb
con·duct·ed, con·duct·ing, con·ducts
verb
transitive
To direct the course of; manage or control: a police officer who conducts traffic; a scientist who conducts experiments.
To lead or guide: conducted the tourists through the museum.
Music To direct the performance of (an orchestra or chorus, for example).
To serve as a medium for conveying; transmit: Some metals conduct heat.
To comport (oneself) in a specified way: The students conducted themselves with dignity throughout the ceremony.
verb
intransitive
To act as a director or conductor.
To show the way; lead.
noun
The way a person acts, especially from the standpoint of morality and ethics.
The act of directing or controlling; management.
Obsolete A guide; an escort.
Origin of conduct
Middle English
conducten
from
Latin
condūcere
conduct-
to lead together
; see
conduce
.
Related Forms:
---
conduct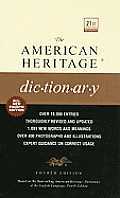 conduct
direct
manage
control
steer
1
These verbs mean to exercise direction over an activity:
Conduct
can apply to the guidance, authority, and responsibility of a single person:
The chairperson conducted the hearing.
It can also refer to the coordinated actions of a group:
The elections were conducted fairly.
Direct
stresses regulation to assure proper planning and implementation:
The seasoned politician directed a brilliant political campaign.
Manage
suggests the manipulation of a person, a group, or, often, a complex organization:
It takes skill to manage a hotel.
Control
stresses regulation through restraint and also connotes domination:
Our vice-president controls the firm's personnel policies.
Steer
suggests guidance that controls direction or course:
I deftly steered the conversation away from politics.
See Also Synonyms at
accompany
,
behavior
.
---

Noun
(uncountable)
The act or method of controlling or directing
Skillful guidance or management; generalship.

Conduct of armies is a prince's art. - Edmund Waller.

The manner of guiding or carrying oneself; personal deportment; mode of action; behavior.

Good conduct will be rewarded and likewise poor conduct will be punished.

(of a literary work) Plot; action; construction; manner of development.
Shakespeare

In my conduct shall your ladies come.

That which carries or conveys anything; a channel; a conduit; an instrument.
Verb
(third-person singular simple present conducts, present participle conducting, simple past and past participle conducted)
(archaic) To lead, or guide; to escort.
To lead, as a commander; to direct; to manage; to carry on.

to conduct the affairs of a kingdom

(reflexively to conduct oneself) To behave.

He conducted himself well.

To serve as a medium for conveying; to transmit, as heat, light, electricity, etc.
(music) To direct, as the leader in the performance of a musical composition.
(intransitive) To act as a conductor (as of heat, electricity, etc.); to carry.
To carry out (something organized)
---