verb
Oversee is defined as to watch or direct something.

An example of to oversee is to make sure that employees are properly completing a project.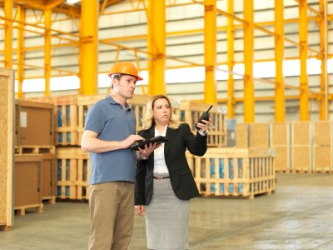 The manager oversees the warehouse employees.
---
oversee definition by Webster's New World
transitive verb
oversaw, overseen, overseeing
to watch over and manage; supervise; superintend
to catch sight of (a person or persons in some action) secretly or accidentally
to survey; watch

Archaic

to examine; inspect
Origin: Middle English overseen ; from Old English oferseon: see over and amp; see
Webster's New World College Dictionary Copyright © 2010 by Wiley Publishing, Inc., Cleveland, Ohio. Used by arrangement with John Wiley & Sons, Inc.
---
oversee definition by American Heritage Dictionary
transitive verb
o·ver·saw
,
o·ver·seen
,
o·ver·see·ing
,
o·ver·sees
To watch over and direct; supervise. See Synonyms at supervise.
To subject to scrutiny; examine or inspect.