convey

con·vey
verb
The definition of convey is to transport or communicate something.

An example of convey is to send a package across the country.
An example of convey is to present a speech that addresses the importance of health care reform.
---
convey
to take from one place to another; transport; carry: a chimney conveys smoke to the outside
to serve as a channel or medium for; transmit
to make known; communicate in words, actions, appearance, etc.
to transfer, as property or title to property, from one person to another

Obs.

to take away secretly
to steal
Origin of convey
Middle English
conveien
from Anglo-French
conveier
(OFr
convoier
), to escort, convoy from Vulgar Latin an unverified form
conviare,
to accompany on the way from Classical Latin
com-,
together +
via,
way: see via
---
convey
transitive verb
con·veyed, con·vey·ing, con·veys
To take or carry from one place to another; transport. See Synonyms at carry.
To serve as a medium of transmission for; transmit: wires that convey electricity.
To communicate or make known; impart: "a look intended to convey sympathetic comprehension" ( Saki )
Law To transfer ownership of or title to.
Archaic To steal.
Origin of convey
Middle English
conveien
from
Old French
conveier
from
Medieval Latin
conviāre
to escort
Latin
com-
com-
Latin
via
way
; see
wegh-
in Indo-European roots.
Related Forms:
---
convey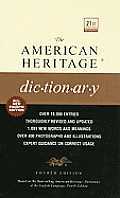 convey
carry
bear
1
transport
transmit
These verbs refer to movement from one place to another.
Convey
often implies continuous, regular movement or flow:
Pipelines convey water.
The word also means to serve as a medium for delivery or transmission:
A fleet of trucks will convey the produce to the market.
Carry
often means to support something while moving:
The train carries baggage, mail, and passengers.
The term can also refer to conveyance through a channel or medium:
Nerve cells carry and receive nervous impulses.
Bear
strongly suggests the effort of supporting an important burden:
The envoy bore the sad news.
Transport
is largely limited to the movement over a considerable distance:
Huge tankers are used to transport oil.
Transmit
refers to passing along, sending, or communicating something:
Please transmit the stock certificates by special messenger.
The word also means to serve as a medium for the movement of physical phenomena such as light, electricity, or sound:
"The motion is transmitted from particle to particle, to a great distance"
(Thomas H. Huxley).
---

Verb
(third-person singular simple present conveys, present participle conveying, simple past and past participle conveyed)
To communicate; to make known; to portray.

to convey an impression; to convey information

(law) To transfer legal rights (to).

He conveyed ownership of the company to his daughter.
---
convey - Legal Definition
v
To transfer or deliver property or the title thereto or a property right by a deed or another written instrument other than a will.
---