noun
Demeanor is defined as the way a person behaves.

An example of demeanor is someone being peaceful.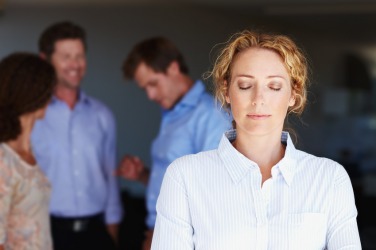 This woman has a peaceful demeanor.
---
demeanor
noun
outward behavior; conduct; deportment
Origin of demeanor
Middle English
demenure
; from
demenen
, to rule, govern oneself, behave ; from Old French
demener
, to lead ; from
de-
(L
de
), from +
mener
, to lead ; from Late Latin
minare
, to drive (cattle) ; from Classical Latin
minari
, to threaten: see menace
---
demeanor
noun
The way in which a person behaves; deportment. See Synonyms at
behavior
.
---
demeanor
---