adjective
The definition of acting is someone who is filling in temporarily for another or who takes on a job for a short period of time.

An interim chairman is an example of an acting chairman.
noun
The definition of acting is the job of someone in the performing arts who takes on roles in performances like movies or plays.

Playing a part in a movie is an example of acting.

Acting is defined as the action of pretending to be someone or something else.

A child who is on all fours and neighing like a horse is an example of acting.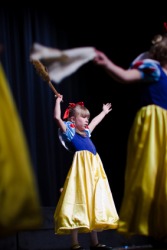 A child acting in a play.
---
acting definition by Webster's New World
adjective
adapted for performance on a stage: an acting version of a play
that acts; functioning
temporarily taking over the duties (of a specified position): the acting chairman
noun
the act, art, or occupation of performing in plays, movies, etc.
Webster's New World College Dictionary Copyright © 2010 by Wiley Publishing, Inc., Cleveland, Ohio. Used by arrangement with John Wiley & Sons, Inc.
---
acting definition by American Heritage Dictionary
adjective
Temporarily assuming the duties or authority of another. See Synonyms at temporary.

a. That contains directions for use in a dramatic performance: the play's acting text.

b. That is appropriate for dramatic performance: an acting comedy.
noun
The occupation of an actor or actress.
Performance as an actor or actress.
False behavior; pretense.