adjective
The definition of permanent is someone or something that is supposed to last for a very long time.

An example of something which is permanent is a tattoo.
YourDictionary definition and usage example. Copyright © 2013 by LoveToKnow Corp.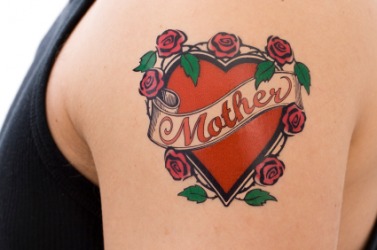 A tattoo is something that is permanent.
Licensed from iStockPhoto
---
adjective
lasting or intended to last indefinitely without change
lasting a relatively long time
Origin: Middle English from Middle French from Classical Latin permanens, present participle of permanere from per, through plush manere, to remain: see manor
noun
a hair wave that is produced as by applying chemical preparations and that remains even after the hair is washed
Webster's New World College Dictionary
Copyright © 2010 by Wiley Publishing, Inc., Cleveland, Ohio.
Used by arrangement with John Wiley & Sons, Inc.
---
adjective
Lasting or remaining without essential change: "the universal human yearning for something permanent, enduring, without shadow of change" (Willa Cather).
Not expected to change in status, condition, or place: a permanent address; permanent secretary to the president.
noun
Any of several long-lasting hair styles usually achieved by chemical applications which straighten, curl, or wave the hair.
Origin: Middle English, from Old French, from Latin permanēns, permanent-, present participle of permanēre, to endure : per-, throughout; see per- + manēre, to remain; see men-3 in Indo-European roots.
Related Forms:
The American Heritage® Dictionary of the English Language
, 4th edition Copyright © 2010 by Houghton Mifflin Harcourt Publishing Company. Published by Houghton Mifflin Harcourt Publishing Company. All rights reserved.