adjective
The definition of permanent is someone or something that is supposed to last for a very long time.

An example of something which is permanent is a tattoo.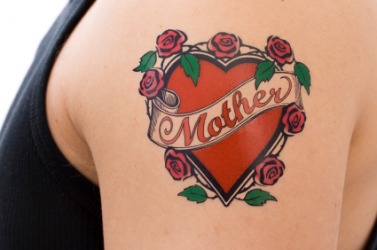 A tattoo is something that is permanent.
---
permanent
adjective
lasting or intended to last indefinitely without change
lasting a relatively long time
Origin of permanent
Middle English ; from Middle French ; from Classical Latin
permanens,
present participle of
permanere
; from
per,
through +
manere,
to remain: see manor
noun
a hair wave that is produced as by applying chemical preparations and that remains even after the hair is washed
---
permanent
adjective
Lasting or remaining without essential change: "the universal human yearning for something permanent, enduring, without shadow of change" (Willa Cather).
Not expected to change in status, condition, or place: a permanent address; permanent secretary to the president.
noun
Any of several long-lasting hair styles usually achieved by chemical applications that straighten, curl, or wave the hair.
Origin of permanent
Middle English, from Old French, from Latin
permanēns, permanent-
, present participle of
permanēre
,
to endure
:
per-
,
throughout
; see
per–
+
manēre
,
to remain
; see
men-
3
in Indo-European roots.
Related Forms:
---
permanent
Adjective
(comparative more permanent, superlative most permanent)
Without end, eternal.

Nothing in this world is truly permanent.

Lasting for an indefinitely long time.

The countries are now locked in a permanent state of conflict.
Noun
(plural permanents)
A chemical hair treatment imparting or removing curliness, whose effects typically last for a period of weeks; a perm.
(linear algebra, combinatorics) Given an matrix , the sum over all permutations of .
Verb
(third-person singular simple present permanents, present participle permanenting, simple past and past participle permanented)
(dated) To perm (the hair).
Origin
Used in English since 15th century, from Middle French permanent, from Latin permanens, from permanēo ("I stay to the end").
---