ephemeral

e·phem·er·al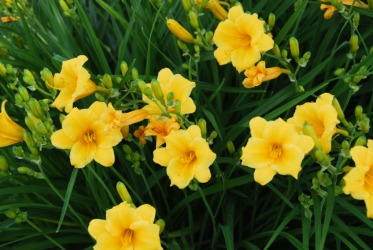 Ephemeral is a flower that blooms for one day.
adjective
The definition of ephemeral is something that has a very short lifespan or lasts for a very short time.

An example of ephemeral is a plant blossom that only lasts one day.
---
ephemeral
lasting only one day
short-lived; transitory: ephemeral glory
Origin of ephemeral
from Classical Greek
eph?meros
(see ephemeron) + -al
an ephemeral thing; specif., an organism with a brief life cycle
---
ephemeral
adjective
Lasting for a markedly brief time: "There remain some truths too ephemeral to be captured in the cold pages of a court transcript" ( Irving R. Kaufman )
Having a short lifespan or a short annual period of aboveground growth. Used especially of plants.
noun
Something, especially a plant, that is ephemeral.
Origin of ephemeral
From
Greek
ephēmeros
ep-, epi-
epi-
hēmerā
day
Related Forms:
e·phem′er·al′i·ty e·phem′er·al·ness

noun
---
ephemeral

Adjective
(comparative more ephemeral, superlative most ephemeral)
(geology, of a body of water) Usually dry, but filling with water for brief periods during and after precipitation.
Origin
From New Latin ephemerus, from Ancient Greek ἐφήμερος (ephēmeros), the more common form of ἐφημέριος (ephemerios, "of, for, or during the day, living or lasting but for a day, short-lived, temporary"), from ἐπί (epi, "on") + ἡμέρα (hēmera, "day").
---
ephemeral - Computer Definition
---