perpetuate

per·pet·u·ate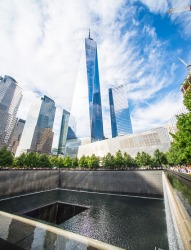 The construction of the One World Trade and the 9/11 Memorial will perpetuate the memory of the lives that were lost on that day.
verb
The definition of perpetuate is to cause something to be remembered or continued.

An example of perpetuate is commemorating the terrorist attacks of 2001 every year on September 11th.
---
perpetuate
transitive verb
-·at·ed

,

-·at·ing
to make perpetual; cause to continue or be remembered; preserve from oblivion
Origin of perpetuate
from Classical Latin
perpetuatus,
past participle of
perpetuare
---
perpetuate
transitive verb
per·pet·u·at·ed, per·pet·u·at·ing, per·pet·u·ates
To cause to continue indefinitely; make perpetual.
To prolong the existence of; cause to be remembered: The new library will perpetuate its founder's great love of learning.
Origin of perpetuate
Latin
perpetuāre
perpetuāt-
from
perpetuus
continuous
; see
perpetual
.
Related Forms:
per·pet′u·ance per·pet′u·a′tion

noun
---
perpetuate

---