fixture

fix·ture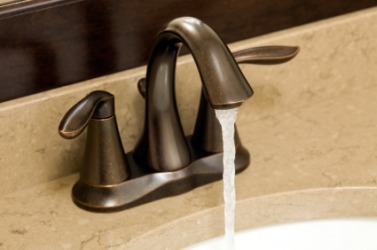 Bathroom fixtures.
noun
The definition of a fixture is something set firmly in place.

An example of a fixture is a bath water faucet.
An example of a fixture is a person who has been the city librarian for thirty years.
---
fixture
anything firmly in place
any of the fittings or furniture of a house, store, etc. attached to the building and, ordinarily, considered legally a part of it: bathroom fixtures
any person or thing that has remained in a situation or place so long as to seem fixed there

Chiefly Brit.

a well-established, regularly occurring sports or social event
Origin of fixture
from Middle English
fixure
( from Late Latin
fixura
from Classical Latin
fixus
: see fix), altered by analogy with mixture
---
fixture
noun
Something securely fixed in place.
Something attached as a permanent appendage, apparatus, or appliance: plumbing fixtures.
Law An item of personal property that is physically attached to a property and becomes part of it, as a machine that is installed.
One that is invariably present in and long associated with a place: a journalist who became a Washington fixture.

a. The act or process of fixing.

b. The condition of being fixed.
Origin of fixture
Variant of
obsolete
fixure
from
Late Latin
fīxūra
from
Latin
fīxus
fixed
; see
fix
.
---
fixture

Verb
(third-person singular simple present fixtures, present participle fixturing, simple past and past participle fixtured)
To furnish with, as, or in a fixture

The device is available in both handheld and fixtured models.
---
fixture - Legal Definition
n
Personal property that is attached to a structure or to land in such a way as to be considered a part of it.
Trade fixture
Items attached to premises by a tenant for purposes of conducting a business; for example, ovens in a restaurant. 
---