hair

hair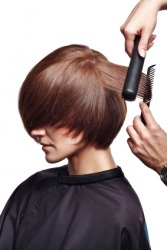 A woman having her hair styled.
noun
The definition of a hair is a fine, thread-like strand that grows on people and animals.

An example of hair is the stuff you have growing from the top of your head and that you lose if you go bald.
An example of hair is the stuff your dog sheds.
---
hair
any of the fine, threadlike outgrowths from the skin of an animal or human being
a growth of these; esp.,

the growth covering the human head
the growth covering all or part of the skin of most mammals

material woven from hair
an extremely small space, margin, degree, etc.: to miss by a hair

Bot.

a threadlike growth on a plant; trichome
Origin of hair
Middle English
here
from Old English
hær
(akin to German
haar
, Frankish an unverified form
harja
) and from uncertain or unknown; perhaps Old French
haire
, hair shirt from Frankish an unverified form
harja
from Indo-European base an unverified form
?er(s)-
, to bristle
made of or with hair
for the care of the hair: hair tonic
hair of the dog (that bit one)
Informal
a drink of alcoholic liquor taken as a supposed remedy for a hangover
have (or get) by the short hairs
Slang
to have (or get) completely at one's mercy: mildly vulgar
Origin of hair
<
short hairs
, pubic hair
let one's hair down
Slang
to be very informal, relaxed, and free in behavior
make someone's hair stand on end
to terrify or horrify someone
Origin of hair
in ref. to horripilation
not turn a hair
to show no fear, surprise, embarrassment, etc.; stay calm and unruffled
split hairs
to make petty distinctions; quibble
to a hair
exactly; right in every detail
---
hair
noun
a. Any of the cylindrical, keratinized, often pigmented filaments characteristically growing from the epidermis of a mammal.

b. A growth of such filaments, as that forming the coat of an animal or covering the scalp of a human.

A filamentous projection or bristle similar to a hair, such as a seta of an arthropod or an epidermal process of a plant.
Fabric made from the hair of certain animals: a coat of alpaca hair.

a. A minute distance or narrow margin: won by a hair.

b. A precise or exact degree: calibrated to a hair.
Origin of hair
Middle English
her
from
Old English
hǣr
---
hair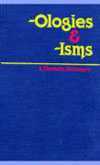 alopecia
1.
a loss of hair, feathers, or wool.
2.
baldness. —
alopecic,
adj.
chaetophobia
an abnormal fear of hair.
crinosity
the state of being hairy. —
crinous,
adj.
electrology
the use of electrolysis for removing moles, warts, or excess hair. —
electrologist,
n.
hirsutism
1.
a condition of shaggy hairiness.
2.
Biology.
the state of being covered "with long, stiff hairs. —
hirsute,
adj.
hispidity
the state or quality of being covered with small spines or bristles. —
hispid,
adj.
hypertrichosis
a condition of excessive hairiness either all over the body or covering a particular part.
Leiotrichi
people with smooth hair; a division of mankind characterized by people with such hair. Cf.
Ulotrichi.
—
Leiotrichan,
adj.
madarosis
the loss of hair, especially of the eyelashes, as a result of disease.
madisterium
a surgical instrument for pulling out hairs.
melanosity
darkness or blackness of eyes, hair, or complexion.
pilosity
an excessive hairiness; furriness. —
pilose,
adj.
psilosis
falling out of the hair.
schizotrichia
a condition of splitting of the hair.
tonsure
1.
the act or process of cutting the hair, especially as a religious rite or custom.
2.
the shaved part of the head, usually the crown, of a member of a religious order. —
tonsorial,
adj.
trichiasis
a condition in which the hair grows inward, especially the eyelashes.
trichoanesthesia
Medicine.
a loss of hair sensibility.
trichobezoar
a hairball.
trichoclasia
a condition of extreme brittleness of the hair, often following an illness.
trichology
Medicine.
the scientific study of hair and its diseases. —
trichologist,
n.
trichoma
a condition of the hair in which it is matted or crusted.
trichomania
an obsession with hair.
trichomycosis
any disease of the hair caused by a fungus.
trichopathy
Medicine.
any disease of the hair. —
trichopathic,
adj.
trichophagy
the practice of eating hair.
trichorrhexomania
a mania for pinching off one's hair.
trichosis
1.
Medicine.
any disease or abnormal growth of the hair.
2.
a heavy growth of hair.
trichotillomania
Medicine.
an abnormal desire to pull out one's own hair, especially by delirious patients. Also called
trichologia.
Ulotrichi
people with woolly, tightly curled, or crisp hair; a division of mankind characterized by people with such hair. Cf.
Leiotrichi.
—
ulotrichous,
adj.
villosity
the condition or quality of being covered with long, soft hairs, as certain plants, or hairlike appendages, as certain of the membranes of the body. —
villous,
adj.
xanthochroid
a person with light-colored hair and fair complexion. —
xanthochroid, xanthochroous,
adj.
---
hair

Noun
(countable and uncountable, plural hairs) (but usually in singular)
(countable) A pigmented filament of keratin which grows from a follicle on the skin of humans and other mammals.

I only have hair around my genitals and on my head.

(uncountable) The collection or mass of such growths growing from the skin of humans and animals, and forming a covering for a part of the head or for any part or the whole body.

In the western world, women usually have long hair while men usually have short hair.

(zoology, countable) A slender outgrowth from the chitinous cuticle of insects, spiders, crustaceans, and other invertebrates. Such hairs are totally unlike those of vertebrates in structure, composition, and mode of growth.
(botany, countable) A cellular outgrowth of the epidermis, consisting of one or of several cells, whether pointed, hooked, knobbed, or stellated. Internal hairs occur in the flower stalk of the yellow frog lily (Nuphar).
1485, Thomas Malory, Le Morte Darthur, Book XV:

I requyre you take thys hayre that was thys holy mannes and put hit nexte thy skynne, and hit shall prevayle the gretly.

(countable) Any very small distance, or degree; a hairbreadth.

Just a little louder please - turn that knob a hair to the right.
Usage notes
The word hair is usually used without article in singular number when it refers to all the hairs on one's head in general. But if it refers to more than one hair, a few hairs, then it takes the plural form without an article, and needs a plural verb.
George has (-) brown hair, but I found a hair on the sofa and suspect he's getting some gray hairs.
George's hair is brown, but one hair I found was grey, so I think there are probably more grey hairs on his head as well.
Adjectives often applied to "hair": long, short, curly, straight, dark, blonde, black, brown, red, blue, green, purple, coarse, fine, healthy, damaged, beautiful, perfect, natural, dyed.
Origin
From Middle English hēr, heer, hær, from Old English her, hǣr , from Proto-Germanic *hērą. Compare West Frisian hier, Dutch haar, German Haar, Swedish hår, from Proto-Indo-European *keres- ("rough hair, bristle"). Compare Middle Irish carrach ("scurfy, mangy"), Albanian qere ("hair disease, ringworm, baldness"), Lithuanian šerys ("bristle, animal hair"), Russian шерсть (šerst', "wool"), Sanskrit कपुच्छल (kapucchala, "napehair, shorthairs").
See also:
haïr
---