noun
The definition of a setting is the way in which something is positioned or the environment or surroundings.

An example of a setting is the metal framework of a ring into which a gem is placed.
An example of a setting is the forest in A Midsummer Night's Dream.
verb
Setting is the act of placing items in a certain way.

An example of setting is placing plates, napkins, fork, knives and spoons in a proper arrangement on the table.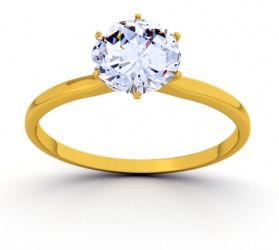 A diamond in a gold setting.
---
setting definition by Webster's New World
noun
the act of one that sets
the position or adjustment of something, as a dial, that has been set
a thing in or upon which something is set; specif., the backing for a gem or gems, or the style or shape of this: a marquise setting
the time, place, environment, and surrounding circumstances of an event, story, play, etc.
actual physical surroundings or scenery whether real or, as on a stage, artificial
the music or the composing of music for a set of words, as a poem
the eggs in the nest of a setting hen
place setting
Webster's New World College Dictionary Copyright © 2010 by Wiley Publishing, Inc., Cleveland, Ohio. Used by arrangement with John Wiley & Sons, Inc.
---
setting definition by American Heritage Dictionary
noun
The position, direction, or way in which something, such as an automatic control, is set.

a. The context and environment in which a situation is set; the background.

b. The time, place, and circumstances in which a narrative, drama, or film takes place.

Music A composition written or arranged to fit a text, such as a poetical work.
A mounting, as for a jewel.
A place setting.
A set of eggs in a hen's nest.
setting
Variant of set
transitive verb
set, setting
to place in a sitting position; cause to sit; seat

to cause (a fowl) to sit on eggs in order to hatch them
to put (eggs) under a fowl or in an incubator to hatch them

to put in a certain place or position; cause to be, lie, stand, etc. in a place: set the book on the table
to put in the proper or designated place: to set a wheel on an axle
to put or move (a part of the body) into or on a specified place: to set foot on land
to bring (something) into contact with something else: to burn a paper by setting a match to it

Archaic

to put in writing; record
to put or affix (one's signature, seal, etc.) to a document

to cause to be in some condition or relation; specif.,

to cause to be or become: to set a house on fire
to put in a certain physical position: to set a book on end

to cause to be in working or proper condition; put in order; arrange; fix; adjust; specif.,

to fix (a net, trap, etc.) in a position to catch animals
to fix (a sail) in a position to catch the wind
to put (a part of a device) in position to work: to set a chuck on a lathe
to adjust so as to be in a desired position for use; regulate: to set a radio dial, a clock, a thermostat, etc.
to place (oneself) in readiness for action
to put an edge on (a knife, razor, etc.)
to adjust (a saw) by slightly deflecting alternate teeth in opposite directions
to sink (the head of a nail, screw, etc.) below a surface
to arrange (a table) with knives, forks, plates, etc. for a meal
to put (a dislocated joint or fractured bone) into normal position for healing, mending, etc.

to cause to be in a settled or firm position; specif.,

to put or press into a fixed or rigid position: to set one's jaw
to cause (one's mind, purpose, etc.) to be fixed, unyielding, determined, etc.
to cause to become firm or hard in consistency: pectin sets jelly
to make (a color) fast in dyeing
to mount, embed, or fix (gems) in rings, bracelets, etc.
to cover, encrust, or decorate (gold, watches, etc.) with gems
to fix firmly in a frame: set the glass in the window
to arrange (hair) in the desired style with lotions, hairpins, etc. and let it dry
to transplant (a shoot, etc.)

to cause to take a particular direction; specif.,

to cause to move as specified; propel: the current set them eastward
to point, direct, or face as specified: to set one's face toward home
to direct (one's desires, hopes, heart, etc.) with serious attention (in or on someone or something)

to appoint, establish, ordain, etc.; specif.,

to post or station for certain duties: to set sentries at a gate
to place in a position of authority
to fix (limits or boundaries)
to fix or appoint (a time) for something to happen: to set Friday as the deadline
to fix a time for (an event)
to establish (a regulation, law, record, etc.) or prescribe (a form, order, etc.)
to give or furnish (an example, pattern, etc.) for others
to introduce (a fashion, style, etc.)
to allot or assign (a task, lesson, etc.) for work or study
to fix (a quota, as of work) for a given period
to begin to apply (oneself) to a task, etc.

to estimate or fix; place mentally; specif.,

to fix (the amount of a price, fine, etc.)
to fix (a price, fine, etc.) at a specified amount
to estimate or value: to set at naught all that one has won
to fix or put as an estimate: to set little store by someone

Baking

to put aside (leavened dough) to rise

Bridge

to prevent (one's opponents) from making their bid

Hunting

to point toward the position of (game): said of a dog

Music

to write or fit (words to music or music to words)

Printing

to arrange (type) for printing
to produce or reproduce (printed matter) by computer or photocomposition
to put (a piece of writing) into print

Theater

to place (a scene) in a given locale
to make up or arrange (scenery) on the stage
to arrange the scenery and properties on: the stage
Origin: Middle English setten ; from Old English settan (akin to German setzen and amp; Gothic satjan ; from Germanic an unverified form satjan), causative formation "to cause to sit" ; from base of sit
intransitive verb
to sit on eggs: said of a fowl
to become firm or hard in consistency: cement sets after several hours
to become fast: said of dye, color, etc.

to begin to move, travel, etc.: with out, forth, on, off, or forward
to begin or get started: to set to work

to have a certain direction; tend

to make an apparent descent toward and below the horizon; go down: the setting sun
to wane; decline

to hang, fit, or suit in a certain way: a jacket that sets well
to grow together; mend: said of a broken bone

Now Dial.

to sit

Bot.

to begin to develop into a fruit after pollination

Hunting

to point toward the position of game: said of a dog
adjective
fixed or appointed in advance: a set time
established; prescribed, as by authority
deliberate; intentional; purposeful
conventional; stereotyped; not spontaneous: a set speech
fixed; motionless; rigid; immovable

resolute; determined
obstinate; unyielding

firm or hard in consistency
ready to begin some action or activity: get set to run
formed; put together; built
noun
a setting or being set; specif.,

the act of a dog in setting game
a becoming hard or firm in consistency

the way or position in which a thing is set; specif.,

direction; course, as of a current
tendency; inclination
change of form resulting from pressure, twisting, strain, etc.; warp; bend
sideways deflection in opposite directions of the alternate teeth of a saw
the way in which an article of clothing fits or hangs
the position or attitude of a limb or part of the body: the set of her head

Psychol.

a readiness to respond or to prepare for a certain definite kind of activity

something which is set; specif.,

a twig or slip for planting or grafting
a young plant; esp., a dwarfed bulb, as of an onion, dried and kept over winter for early spring planting
a number of backdrops, flats, properties, etc. constructed and arranged for a scene in a play, film, etc.

the act or a style of setting hair
the lotion, etc. used for this purpose

a group of persons; specif.,

a company or group with common habits, occupation, interests, etc.: a set of smugglers
an exclusive or select group; clique; coterie
the number of couples needed for a country or square dance

a collection of things belonging, issued, used, or growing together; specif.,

a number of tools or instruments used together: a carpentry set
the collection of objects necessary for playing a game, esp. a parlor game
a number of magazines, books, etc., often in a similar format, by one author, on one subject, etc.
a matching collection of china, silverware, etc.
the complement of natural or artificial teeth of a person or animal
a clutch of eggs
the figures that make up a country or square dance
several pieces of dance music played, or danced to, in quick succession
receiving equipment for radio or television assembled, as in a cabinet, for use

Tennis

a subdivision of a match (), consisting of a series of at least six games

Math.

a prescribed collection of points, numbers, or other objects that satisfy a given condition

Printing

the width of the body of a piece of type