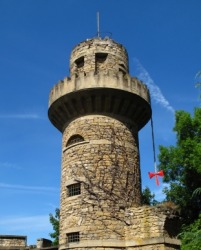 The tower is a specific locale in the story of Rapunzel.
noun
The definition of a locale is a specific place, especially in a story.

An example of a locale is Rapunzel's tower.
---
locale
a place or locality, esp. with reference to events or circumstances connected with it, often as a setting for a story, play, etc.
Origin of locale
Old French
local
---
locale
noun
A place, especially with reference to a particular event: the locale of a crime.
The scene or setting, as of a novel.
Origin of locale
From
French
local
local, locale
from
Old French; see
local
.
---
locale

Noun
(plural locales)
The place where something happens.

Being near running water and good shade, the explorers decided it was a good locale for setting up camp.
---