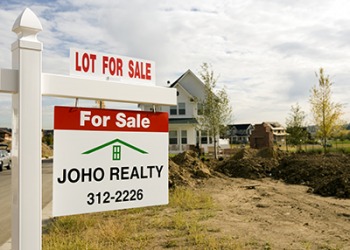 The family plans on purchasing this site to build their dream home.
noun
The definition of a site is an area where something is built or to be built or a location where a historic or important event took place.

An example of a site is the land you buy where your new house will sit.
An example of a site is the location on which a famous military battle was fought.
---
site
a piece of land considered from the standpoint of its use for some specified purpose: a good site for a town
the place where something is, was, or is to be; location or scene: the site of a battle

Comput.

a location on the Internet that is accessible at a single address; often, specif., a website
Origin of site
Middle English from Classical Latin
situs
, position, situation from past participle of
sinere
, to put down, permit, allow from Indo-European base an unverified form
sei-
, to cast out, let fall: see side
transitive verb
sit′ed

,

sit′ing
to locate or position on a site
---
site
noun
The place where a structure or group of structures was, is, or is to be located: a good site for the school.
The place or setting of something: a historic site; a job site.
A website.
transitive verb
sit·ed, sit·ing, sites
To situate or locate on a site: sited the power plant by the river.
Origin of site
Middle English
from
Old French
from
Latin
situs
; see
situs
.
---
site

Origin
Probably from Old Norse (compare Norwegian syt).
Noun
(plural sites)
The place where anything is fixed; situation; local position; as, the site of a city or of a house.
A place fitted or chosen for any certain permanent use or occupation; as, a site for a church.
The posture or position of a thing.

2006, Ernest B Abbott , A Legal Guide to Homeland Security and Emergency Management for State and Local Governments, American Bar Association, ISBN 1590315936, p. 84,

Maintain site setbacks as far as possible from roadways and other routes providing rapid public access.

A computer installation, particularly one associated with an intranet or internet service or telecommunications.
A website.
Verb
(third-person singular simple present sites, present participle siting, simple past and past participle sited)
Origin
From Middle English, from Anglo-Norman site, from Latin situs ("position, place, site"), from sinere ("to put, lay, set down, usually let, suffer, permit").
---
site - Computer Definition
(1) See website.
(2) A physical location or property.
(3) A Google query operator that hones down the search to a specific website. For example, the query amd site: dell.com searches for "AMD" on only Dell's website.
---