sector

sec·tor

noun
The definition of a sector is a separate or distinct area or part of something larger.

The part of the economy controlled by technology companies is an example of the tech sector.
---
sector
part of a circle bounded by any two radii and the arc included between them
a mathematical instrument consisting of two rulers marked with various scales and jointed together at one end, used in solving problems, measuring angles, etc.
any of the districts into which an area is divided for military operations
a distinct part of society or of an economy, group, area, etc.; section; segment

Comput.

a segment of one of the concentric tracks on a hard disk or floppy disk
Origin of sector
Late Latin from L, cutter from
sectus
, past participle of
secare
, to cut: see saw
---
sector
noun
A part or division, as of a city or a national economy: the manufacturing sector.
Mathematics

a. The portion of a circle bounded by two radii and the included arc.

b. A measuring instrument consisting of two graduated arms hinged together at one end.

Computers A portion of a storage device making up the smallest addressable unit of information.

a. A division of a defensive position for which one military unit is responsible.

b. A division of an offensive military position.
transitive verb
sec·tored, sec·tor·ing, sec·tors
To divide (something) into sectors.
Origin of sector
Late Latin
from
Latin
cutter
from
sectus
past participle of
secāre
to cut
; see
sek-
in Indo-European roots.
Related Forms: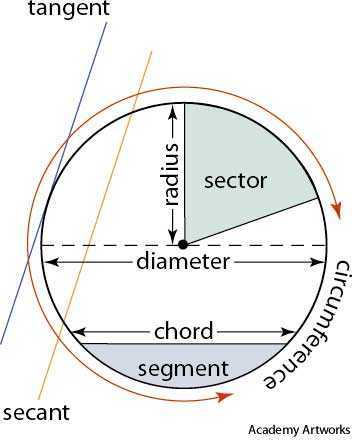 sector
---
sector

Noun
(plural sectors)
Zone (designated area).
(computing) A fixed-sized unit (traditionally 512 bytes) of sequential data stored on a track of a digital medium (compare to block).
(military) An area designated by boundaries within which a unit operates, and for which it is responsible.
(military) One of the subdivisions of a coastal frontier.
(science fiction) A fictional region of space designated for navigational or governance purposes; for instance, W:Sector (Star Trek), W:List of Star Wars sectors.
(calculation) An instrument consisting of two rulers of equal length joined by a hinge.
A field of activity.

public sector;  private sector
---
sector - Computer Definition
The smallest unit of data that is written to and read from a storage drive. The initial hard disk sector sizes were 128 and 256 bytes long but were later increased to 512. Eventually, sectors were enlarged to the "Advanced Format" size of 4,096 bytes. See cluster, sector interleave and magnetic disk.
---
sector - Investment & Finance Definition
A group of companies that are in the same industry. For instance, there is a technology sector and a health care sector.
---