background

back·ground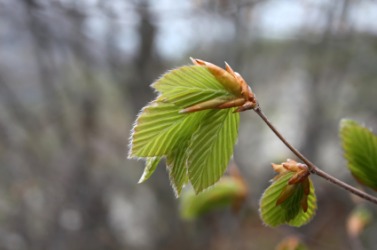 Leaves against a blurred background.
noun
The definition of background is what is behind someone or something.

In a photo of a person standing in front of a tree, the tree is an example of background.
The job experience a person has had up until now is an example of their work background.
Lyrics heard in a song not sung by the main singer are an example of background vocals.
---
background
the part of a scene or picture that is or seems to be toward the back
surroundings, esp. those behind something and providing harmony or contrast; surface against which something is seen
a less important or unobtrusive place or position: to stay in the background
the whole of one's study, training, and experience: the right background for the job

the circumstances or conditions surrounding something
the events leading up to something
information which will help to explain something

music (in full

background music

) or sound effects used as a subordinated accompaniment to dialogue or action, as in movies
any of various unwanted, interfering effects produced or registered by apparatus of various kinds, as static in radio or radiation due to cosmic rays
to provide a background for
---
background
noun
The ground or scenery located behind something.

a. The part of a pictorial representation that appears to be in the distance and that provides relief for the principal objects in the foreground.

b. The general scene or surface against which designs, patterns, or figures are represented or viewed.

a. A position, area, or situation that is not immediately in one's attention or notice: You can hear traffic moving in the background during the interview.

b. Computers The environment in which programs operate that the user does not engage with directly: processes that run in the background.

The circumstances and events surrounding or leading up to an event or occurrence.

a. A person's experience, training, and education: Her background in the arts is impressive.

b. The cultural or social environment in which a person was brought up or has lived: a class with students from many different backgrounds.

Subdued music played especially as an accompaniment to dialogue in a dramatic performance.

a. Sound that intrudes on or interferes with an audio recording.

b. Low-level radiation, as from radioactive decay, that exists as part of the natural environment.
Related Forms:
---
background

Noun
(plural backgrounds)
One's social heritage; what one did in the past/previously.

The lawyer had a background in computer science.

Information relevant to the current situation about past events; history.
A less important feature of scenery (as opposed to foreground).

There was tons of noise in the background.
The photographer let us pick a background for the portrait.

(computing) The image or color, over which a computer's desktop items are shown (e.g. icons or application windows).
Verb
(third-person singular simple present backgrounds, present participle backgrounding, simple past and past participle backgrounded)
To put in a position that is not prominent
---
background - Computer Definition
(1) The non-interactive processing in the computer. See foreground/background.
(2) The base, or backdrop color. In order to distinguish any image on screen, whether text or graphics, there must be a contrasting background color.
---