preface

pref·ace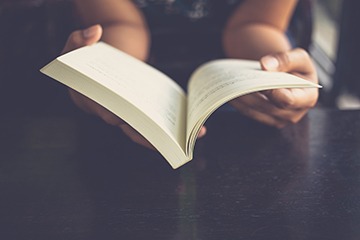 A person reading the preface of a book.
noun
The definition of a preface is an introduction.

An example of a preface is the first part of a book.
verb
To preface is to introduce something or begin.

An example of to preface is to explain why you are telling a story.
---
preface
[usuallyP-]

R.C.Ch.

the introduction to the canon of the Mass, ending with the Sanctus
an introductory statement to a book, telling its purpose, plan, etc., esp. a brief one written by the book's author
something preliminary or introductory; prelude
Origin of preface
Middle English
prefas
from Middle French from Medieval Latin
prefatia
, for Classical Latin
praefatio
from
prae-
, before (see pre-) +
fatus
, past participle of
fari
, to speak: see fame
transitive verb
-·aced

,

-·ac·ing
to furnish or introduce with a preface
to be or serve as a preface to; begin
---
preface
noun
a. A preliminary statement or essay introducing a book that explains its scope, intention, or background and is usually written by the author.

b. An introductory section, as of a speech.

Something introductory; a preliminary: An informal brunch served as a preface to the three-day conference.
often Preface The words introducing the central part of the Eucharist in several Christian churches.
transitive verb
pref·aced, pref·ac·ing, pref·ac·es
To introduce by or provide with a preliminary statement or essay.
To serve as an introduction to.
Origin of preface
Middle English
from
Old French
from
Latin
praefātiō
praefātiōn-
from
praefātus
past participle of
praefārī
to say before
prae-
pre-
fārī
to speak
; see
bhā-
2
in Indo-European roots.
Related Forms:
---
preface

---