explanation

ex·pla·na·tion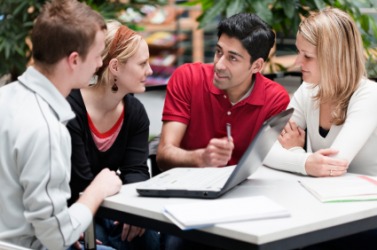 One student gives an explanation to his classmates.
noun
The definition of an explanation is something that clarifies or makes clear.

An example of an explanation is telling how rain forms.
---
explanation
the act of explaining
something that explains
the interpretation, meaning, or sense given in explaining
a mutual defining of terms, declaration of motives, etc. to clear up a misunderstanding or settle a dispute
Origin of explanation
Middle English
explanacioun
from Classical Latin
explanatio
from past participle of
explanare
---
explanation
noun
The act or process of explaining: launched into a detailed explanation.
Something that explains: That was supposedly the explanation for their misdeeds.
A mutual clarification of misunderstandings; a reconciliation.
---
explanation

Noun
(plural explanations)
The act or process of explaining.

The explanation was long and drawn-out.

Something that explains, makes understandable.

An explanation for each UFO sighting was easily found.

(euphemistic) An excuse, apologetic justification not based on enough evidence.
---