adjective
The definition of sage is someone or something who is wise or exhibits signs of wisdom or intelligence.

An example of sage is the advice to always think before you act.
noun
Sage is defined as a person who shows great wisdom or an herb often used for cooking.

An example of a sage is a Native American medicine man.
An example of sage is an herb added to poultry stuffing.
YourDictionary definition and usage example. Copyright © 2013 by LoveToKnow Corp.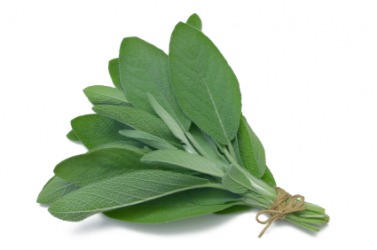 Leaves of the sage plant.
Licensed from iStockPhoto
---
adjective
sager, sagest
wise, discerning, judicious, etc.
showing wisdom and good judgment: a sage comment

Obsolete

grave or solemn
Origin: OFr from Vulgar Latin an unverified form sapius from Classical Latin sapiens, wise, origin, originally present participle of sapere, to know, taste from Indo-European base an unverified form sap-, to taste from source Old Norse safi, sap, sefi, mind
noun
a very wise person; esp., an elderly man, widely respected for his wisdom, experience, and judgment
noun
any of a genus (Salvia) of plants of the mint family, having a two-lipped corolla and two stamens: sages are cultivated for ornament, as the (S. splendens) with brilliant red flowers, or for flavoring, as the (S. officinalis) with aromatic leaves used, when dried, for seasoning meats, cheeses, etc.
any of various similar plants
☆ sagebrush
Origin: Middle English sauge from Old French from Classical Latin salvia from salvus, safe: from its reputed healing powers
Sage, Russell 1816-1906; U.S. financier
Webster's New World College Dictionary
Copyright © 2010 by Wiley Publishing, Inc., Cleveland, Ohio.
Used by arrangement with John Wiley & Sons, Inc.
---
noun
One venerated for experience, judgment, and wisdom.
adjective
sag·er
,
sag·est
Having or exhibiting wisdom and calm judgment.
Proceeding from or marked by wisdom and calm judgment: sage advice.
Archaic Serious; solemn.
Origin: Middle English, from Old French, from Vulgar Latin *sapius, from Latin sapere, to be wise; see sep- in Indo-European roots.
Related Forms:
noun
a. Any of various plants of the genus Salvia, especially S. officinalis, having aromatic grayish-green, opposite leaves. Also called ramona.

b. The leaves of this plant used as a seasoning.

Any of various similar or related plants in the mint family.
Sagebrush.
Origin: Middle English sauge, from Old French, from Latin salvia, from salvus, healthy; see sol- in Indo-European roots.
The American Heritage® Dictionary of the English Language
, 4th edition Copyright © 2010 by Houghton Mifflin Harcourt Publishing Company. Published by Houghton Mifflin Harcourt Publishing Company. All rights reserved.
---
sage - Computer Definition
(1) A technical special interest group. See USENIX.
(2) (Scalable, Automated, Guided Execution) A white box test that generates test data for each unique control path in the program. Contrast with "fuzz testing," which is a black box technique that generates random input without any knowledge of the program's logic. See white box testing.
(3) (Semi-Automatic Ground Environment) The air defense system developed in the 1950s for the Cold War. SAGE combined computer systems and a sophisticated radar and communications system to track U.S. air space and send the data to 23 installations around the country. Each installation had its own computer and backup system. SAGE used CRTs, and a light pen was used to hone in on a suspicious blip on the screen. SAGE never intercepted enemy aircraft because there were none, but the companies that built the machines, such as IBM, gained extraordinary experience that was brought to bear in later development. The SAGE computers evolved from the Whirlwind computer at MIT (see Whirlwind).
Computer Desktop Encyclopedia
THIS DEFINITION IS FOR PERSONAL USE ONLY
All other reproduction is strictly prohibited without permission from the publisher.
© 1981-2014 The Computer Language Company Inc. All rights reserved.