renew

re·new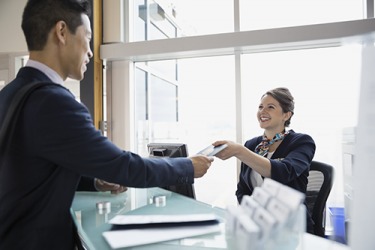 Jin will renew his passport when he returns from his trip abroad because it will expire in six months.
verb
Renew is defined as to make new, reawaken, reestablish or start over.

An example of renew is to bring a crumbling garden wall back to life.
---
renew
to make new or as if new again; make young, fresh, or strong again; bring back into good condition
to give new spiritual strength to
to cause to exist again; reestablish; revive
to begin again; take up again; resume: to renew negotiations
to go over again; say again; repeat: to renew one's objections

to replace as by a fresh supply of: to renew provisions
to refill with a fresh supply

to give or get an extension of: to renew a lease
Origin of renew
Middle English
renewen
from
re-
+
newe
(see new), after Classical Latin
renovare
: see renovate
to become new or as new again; be renewed
to begin again; start over
---
renew
verb
re·newed, re·new·ing, re·news
verb
transitive
To make new or as if new again; restore: renewed the antique chair.
To take up again; resume: renew an old friendship; renewed the argument.
To repeat so as to reaffirm: renew a promise.
To regain or restore the physical or mental vigor of; revive: I renewed my spirits in the country air.

a. To arrange for the extension of: renew a contract; renew a magazine subscription.

b. To arrange to extend the loan of: renewed the library books before they were overdue.

To replenish: renewed the water in the humidifier.
To bring into being again; reestablish.
verb
intransitive
To become new again.
To start over.
Origin of renew
Middle English
renewen
re-
re-
newen
to renew
(
from
new
new
; see
new
. )
Related Forms:
---
renew

Verb
(third-person singular simple present renews, present participle renewing, simple past and past participle renewed)
---