regenerate

re·gen·er·ate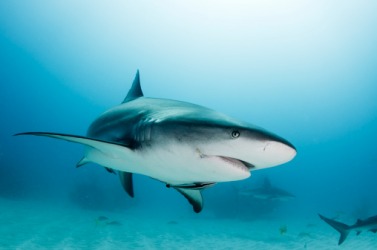 Sharks have the ability to continuously regenerate their teeth throughout their lifetime.
adjective
The definition of regenerate is a person or thing with new life or a renewed spirit.

An example of regenerate is someone who had lost all hope, regaining hope again; a regenerate person.
verb
Regenerate is defined as to renew life or energy or spirit.

An example of regenerate is bringing a plant back to life that was on the verge of dying.
---
regenerate
spiritually reborn
renewed or restored, esp. after a decline to a low or abject condition
Origin of regenerate
Late Middle English
regenerat
from Classical Latin
regeneratus,
past participle of
regenerare,
to reproduce, in LL(Ec), to regenerate: see re- and generate
transitive verb
-·at·ed

,

-·at·ing
to cause to be spiritually reborn
to cause to be completely reformed or improved
to form or bring into existence again; reestablish on a new basis

Biol.

to grow anew (a part to replace one hurt or lost)

Chem.

to produce (a compound, product, etc.) again chemically, as from a derivative or by modification to a physically changed, but not chemically changed, form

Electronics

to cause oscillation or to increase the amplification of (a signal) by feeding energy back from an amplifier output to its input
to receive (imperfectly formed electrical signals) for retransmission in substantially perfect form

Mech.

to use (heat, energy, pressure, etc. which would otherwise be wasted) by employing special arrangements or devices

Physics

to restore (a battery, catalyst, etc.) to its original state or properties
to form again, or be made anew
to be regenerated, or spiritually reborn
to have a regenerative effect
---
regenerate
verb
re·gen·er·at·ed, re·gen·er·at·ing, re·gen·er·ates
verb
transitive
Biology To replace (a lost or damaged organ or part) by the formation of new tissue.
To form, construct, or create anew: Any part of the hologram can be used to regenerate the whole image.
To give new life or energy to; revitalize: a new book to regenerate the flagging interest of his readers.
To reform spiritually or morally: "The sacraments come from God and regenerate the person" ( Radclyffe Hall )
verb
intransitive
To effect regeneration: Can the damaged nerves regenerate?
To become formed or constructed again.
To undergo spiritual conversion or rebirth; reform.
adjective
Spiritually or morally reformed.
Formed by regeneration: regenerate tissue.
Origin of regenerate
Latin
regenerāre
regenerāt-
to reproduce
re-
re-
generāre
to beget
; see
generate
.
Related Forms:
re·gen′er·a·ble

adjective
---
regenerate

Verb
(third-person singular simple present regenerates, present participle regenerating, simple past and past participle regenerated)
Adjective
(not comparable)
Spiritually reborn.
Origin
From Latin regenerātus, perfect participle of regenerō.
---