revitalize

re·vi·tal·ize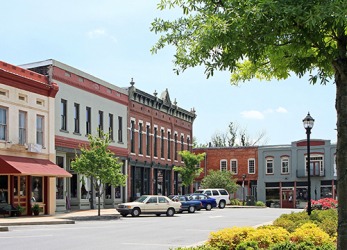 The city has approved plans to revitalize the historical downtown area.
verb
To revitalize is to make something new or bring it back to life.

An example of revitalize is to bring new businesses into an old downtown area.
---
revitalize
transitive verb
-·ized·

,

-·iz·ing
to bring vitality, vigor, etc. back to after a decline
---
revitalize
transitive verb
re·vi·tal·ized, re·vi·tal·iz·ing, re·vi·tal·iz·es
To impart new life or vigor to: plans to revitalize inner-city neighborhoods; tried to revitalize a flagging economy.
Related Forms:
---
revitalize

Verb
(third-person singular simple present revitalizes, present participle revitalizing, simple past and past participle revitalized)
(American) Alternative spelling of revitalise.
Origin
re- +"Ž vital +"Ž -ize
---