renewable

re·new·a·ble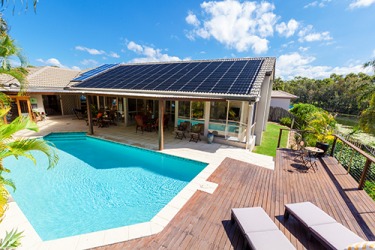 To heat the pool and power the home without relying on fossil fuel, solar panels can be installed to harness the renewable energy of the sun.
adjective
The definition of renewable is able to return, or able to be recreated or continued.

When your one-year contract says that you have the option at the end to sign up for another year, this is an example of a renewable contract.
When energy is produced by the sun and it can easily be recreated, this is an example of renewable energy.
---
renewable
that can be renewed: a renewable lease

Ecol.

that can be replenished by normal ecological cycles, as solar, wind, or water power: renewable energy
---
renewable
adjective
Capable of being renewed: a renewable membership; renewable subscriptions.
Relating to or being a commodity or resource, such as solar energy or firewood, that is inexhaustible or replaceable by new growth.
Related Forms:
---
renewable

---