proud

proud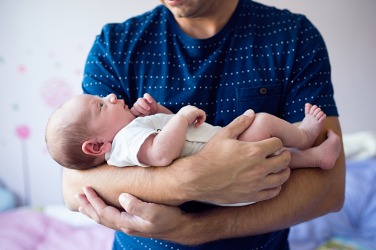 A proud father holding his newborn son.
adjective
The definition of proud is having self-pride, being arrogant, or feeling great joy and honor.

An example of proud is the honorable head of a happy family.
An example of proud is a person who won't admit they are wrong after being proven so.
An example of proud is a father holding his baby for the first time.
---
proud
having or showing a proper pride in oneself, one's position, one's family, etc.
having or showing an overweening opinion of oneself, one's position, etc.; arrogant; haughty
feeling or showing great pride or joy, as from being honored
that is an occasion or cause of pride; highly gratifying
arising from or caused by pride; presumptuous
stately; splendid: a proud fleet
spirited; of high mettle: a proud stallion

Obs.

valiant
Origin of proud
Middle English from Old English
prud
from Old French from Late Latin
prode
, beneficial, back-formation from Classical Latin
prodesse
, to be useful from
prod-
, variant, variety of
pro-
, pro- +
esse
, to be: for Indo-European base see is
do oneself proud
Informal
to do extremely well
proud of
highly pleased with or exulting in
---
proud
adjective
proud·er, proud·est
Feeling pleasurable satisfaction over an act, possession, quality, or relationship by which one measures one's stature or self-worth: proud of one's child; proud to serve one's country.
Occasioning or being a reason for pride: a proud moment when she received her diploma.
Feeling or showing justifiable self-respect: too proud to beg.
Filled with or showing excessive self-esteem: a proud and haughty aristocrat.
Of great dignity; honored: a proud name.
Majestic; magnificent: proud alpine peaks.
Spirited. Used of an animal: proud steeds.
Origin of proud
Middle English
from
Old English
prūd
from
Old French
prou, prud
brave, virtuous
oblique case of
prouz
from
Vulgar Latin
prōdis
from
Late Latin
prōde
advantageous
from
Latin
prōdesse
to be good
prōd-
for
(
variant of
prō-
) (
with d on the model of
red-
) (
prevocalic variant of
re-
back, again
; see
pro-
1
. )
esse
to be
; see
es-
in Indo-European roots.
Related Forms:
---
proud

Adjective
(comparative prouder, superlative proudest)
Gratified; feeling honoured (by something); feeling satisfied or happy about a fact or event.

I am proud of Sivu's schoolwork.

Possessed of a due sense of what one is worth or deserves.

I was too proud to apologise.

(chiefly biblical)  Having too high an opinion of oneself; arrogant, supercilious.
Generating a sense of pride; being a cause for pride.

It was a proud day when we finally won the championship.

Happy, usually used with a sense of honor, as in "I'm so proud to have you in our town." But occasionally just plain happy as in "I'm proud to see gas prices down." This is a widespread colloquial usage in the southern United States.
Origin
From Middle English proud, prout, prut, from Old English prÅ«d, prÅ«t ("proud, arrogant, haughty"; compare Old English prȳtung ("pride"); prȳde, prȳte ("pride")). Cognate with German Low German praud, Old Norse prúðr ("gallant, brave, magnificent, stately, handsome, fine"; > Icelandic prúður, Middle Swedish prudh, Danish prud), of unknown origin. Perhaps from Vulgar Latin, from Old French prod, prud ("brave, gallant"; > French preux), from an assumed Late Latin *prōdis, related to Latin prōdesse ("to be of value"); however, the Old English umlaut derivatives prȳte, prȳtian, etc. suggest the word may be older and possibly native. See also pride.
---