person

per·son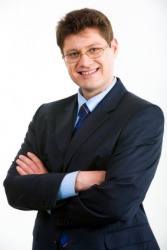 This man is a person.
noun
The definition of a person is an individual human being.

An example of a person is one man.
---
person
pl.

-·sons

or

peo′ple

a human being, esp. as distinguished from a thing or lower animal; individual man, woman, or child: the plural in this sense is now also people, which formerly was used only for an indefinite number of persons

Now Rare

an individual regarded slightingly, as one of a lower status

a living human body
bodily form or appearance: to be neat about one's person

personality; self; being

Gram.

a characteristic, as of pronouns and verbs, indicating whether a given utterance refers to the speaker(s), the one(s) spoken to, or the one(s) spoken about; also, an analytic category based on this characteristic
the form a verb takes to indicate this characteristic

Archaic

a role in a play; character

Law

any individual or incorporated group having certain legal rights and responsibilities

Christian Theol.

any of the three modes of being (Father, Son, and Holy Ghost) in the Trinity
Origin of person
Middle English
persone
from Old French from Classical Latin
persona,
literally , actor's face mask, hence a character, person, probably from Etruscan
phersu,
mask
in person
while being physically present; bodily; personally
on someone's person
being carried personally by someone, as in a pocket or purse: a cigarette lighter on her person
person-
person (of either sex): used occas. to avoid the masculine implication of man-: personhood
-person
person of either sex in a (specified) activity, of a (specified) kind, etc.: sometimes used in compounds to avoid the masculine implication of -man: pl. form -people or -persons
---
person
noun
A living human. Often used in combination: chairperson; salesperson. See Usage Note at chairman.
An individual of specified character: a person of importance.
The composite of characteristics that make up an individual personality; the self.
The living body of a human: searched the prisoner's person.
Physique and general appearance.
Law A human, corporation, organization, partnership, association, or other entity deemed or construed to be governed by a particular law.
Christianity Any of the three separate individualities of the Father, Son, and Holy Spirit, as distinguished from the essence of the Godhead that unites them.
Grammar

a. Any of three groups of pronoun forms with corresponding verb inflections that distinguish the speaker (first person), the individual addressed (second person), and the individual or thing spoken of (third person).

b. Any of the different forms or inflections expressing these distinctions.

A character or role, as in a play; a guise: "Well, in her person, I say I will not have you" ( Shakespeare )
Origin of person
Middle English
from
Old French
persone
from
Latin
persōna
mask, role, person
probably from
Etruscan
phersu
mask
---
person

Noun
(plural persons or people) (by suppletion)
An individual; usually a human being. [from 13th c.]

Each person is unique, both mentally and physically.

The physical body of a being seen as distinct from the mind, character etc. [from 14th c.]
A character or part, as in a play; a specific kind or manifestation of individual character, whether in real life, or in literary or dramatic representation; an assumed character.
(law) Any individual or formal organization with standing before the courts. [from 14th c.]

By common law a corporation or a trust is legally a person.

(grammar) A linguistic category used to distinguish between the speaker of an utterance and those to whom or about whom he is speaking. See grammatical person. [from 14th c.]
(in a compound noun or noun phrase) Someone who likes or has an affinity for (a specified thing). [from 20th c.]

Jack's always been a dog person, but I prefer cats.

(chiefly in science fiction) Any sentient or socially intelligent being.
(Christianity) Any one of the three hypostases of the Holy Trinity: the Father, Son, or Holy Spirit.
Usage notes
In senses 1, 7, and 8, the plural is either persons or people, with persons sounding more formal and people more colloquial. In senses 2, 4, 6, and 9 persons is the only plural.
Verb
(third-person singular simple present persons, present participle personing, simple past and past participle personed)
(humorous, gender-neutral) To man.
Origin
From Anglo-Norman parsone, persoun et al. (Old French persone ("human being"), French personne), and its source Latin persōna ("mask used by actor; role, part, character"),perhaps a loanword; compare Etruscan φersu ("mask"). Displaced native wight (from Old English wiht ("person, human being")).
See also:
personae
---
person - Legal Definition
n
An entity, such as an individual, or, under law, an incorporated group with certain legal rights and responsibilities; a human being; the live body of a human being. See also
natural person
.
---